Welcome my friends to our weekly issue of Journey with Friends.  This is a time that we come together for support, for encouragement, for fellowship – all with one single goal in mind – to live better.  Welcome to our journey to share our goals and our accomplishments and our disappointments and frustrations.
Together we can do this!
---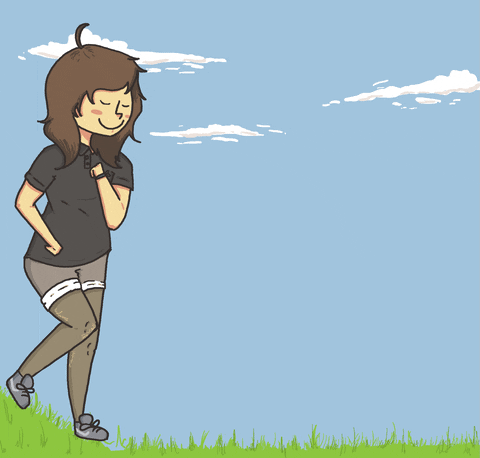 Sunday, March 19, 2017 –  Today was suppose to be a rest day and in all aspects is was… except for the market shopping, running errands, doing laundry and cleaning the house – LOL.  Funny how those things sneak up on you during the week.  But moving does add up in the end.  Miles Moved: 1.76
Monday, March 20, 2017 – My sister said it would happen.  I would start 'missing' my walks.  She was right.  By the time the weekend is over, I'm ready for a walk by myself.  Something about walking by myself gives me time to think about my life and I can somewhat meditate.  It really does help me to relax so I can finish out my day.  Today I ordered me some Lee's Dream jeans off of their website.  They have reviews that they are the next best thing beside sliced bread.  I finally need to get some new pants.  My current jeans look like a family has moved out in the butt and legs – hasta la vista family don't come back – giggles. I also ordered some 'workout' clothes.  Summer will be here soon enough with the heat.  I will need to change clothes before I walk and then change back.  I foresee it already. And the good news is that I ordered two sizes smaller than I normally wear on everything.  Now I'm keeping my fingers crossed that everything fits when it comes in.  Miles Moved: 2.61
Tuesday, March 21, 2017 –  Today was hill day with my walk.  Lord have mercy.  I *hate* hills but my butt and legs love them.  Go figure huh?  And I'm going to tell you something that has never EVER happened before.  Are you ready because this is good.  Takes a deep breath – here it goes.  My boobies are disappearing.  Oh.my.goodness.  I can't begin to tell you how excited I am about that.  They had separate zip codes and I think no
w they are starting to live in the same city.  I'm beyond excited!  Miles Moved: 2.47
Wednesday, March 22, 2017 –  Okay my Lee yoga jeans came in.  Do I like them?  Do they fit?  YES BY GOLLY ON BOTH ACCOUNTS!  I absolutely ❤ them and they fit but before long they might not.  It's times like this that you look back and finally feel like this new way of eating is paying off.  These have got to be the most comfortable pair of jeans I've ever worn.  I will probably start wearing them next week.  I might even show up to work all decked out in clothes that actually fit wearing heels.  HA – That should be interesting to see if anyone else notices my hard work lately.  Now I'm waiting for my 'workout' clothes to come.   Miles Moved: 2.49
Thursday, March 23, 2017 – Today was windy outside again. It was 57 degrees so it wasn't awfully cold but with the wind it had a little shiver to it… that is until you start walking and getting hot.  So with that, it was perfect walking weather – LOL.  I'm tired today and I didn't want to do the walk at all.  Most would be good to themselves and do a short walk.  Nah – I forced myself to do the longer walk.  Afterwards I felt so much better.  However, I am looking forward to the weekend for a break.  Miles Moved:2.06
Friday, March 24, 2017 –  I am so glad that today is Friday – I so need this weekend and a break for my 'ordinary' schedule.  I just have to get through exercise today and today has hills in it – yay!  LOL.  And I need to do double time since we went out with friends last night.  I may have eating more than I should… such as life huh?  Miles Moved: 2.37
Saturday, March 25, 2017 –  Fun day today – YES!  I've needed this for so long.  Me and the hub unit went to the spa together – massages/nails.  I feel somewhat human again.   Miles Moved: 1.49
---
Thoughts for the week:  It's so hard to keep doing something when you 'think' that it is not working.  I've been walking since the first of January.  I started out slow.  I don't think I did more than 15 minutes at a time then.  Then in February, I jumped in wholeheartedly with 30 minutes.  I kept waiting – not so patiently some times – for something to show and to make a difference.  It took 84 days for me to *finally* see proof.  I mean heck I felt my body changing but we want to see proof too.  You know what I mean?  I've always been told, "Find something you can live with and stick to it."  It has taken me years to find something and I think I have.  I really can say that I can live this way the rest of my life.  Thanks my friends for listening to me this week.  How was YOUR week?
---
This week walked: 15.25
TOTAL 2017 Miles:  114.64
---
January Weight Loss:  -12.00 pounds (88 more to go!)