BACON's SPOOKTOBERFEST
Welcome my friends to October – we all know what that means.  It's time for Bacon's Spooktoberfest!  A month full of things that go bump in the middle of the night.  The strange noises that vibrate through the house.  The kind of eerie creepiness that settles in that you just want to run to your room and hide under your bed… Shivers.  I almost scared myself.  So friends stay tuned to my blog for excitement. This year, we are doing things a little different.  We are writing a continuous story for 31 days of Bacon's Spooktoberfest.  So if you miss a day, you can catch up.  Have a fun and scary month sweet friends.
And don't worry, you can always hold my hoof. 
---
Ssshhh – be very, very quiet.  There is something at the front door.  I can hear it.  OMP!  Houdini – someone is at the front door!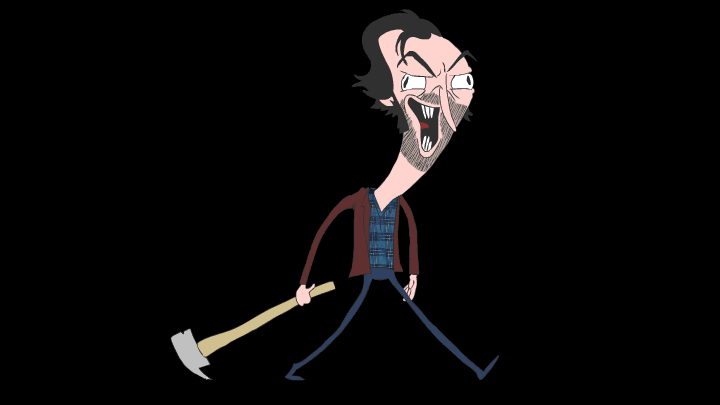 Houdini – I told you not to watch the movie the Shining tonight in the rain!  It is not Jack.  It is Hemi!  Oh crap.  Under the cover Houdini – someone is coming in…. ssshhh.
We could hear the front door open… at least we didn't hear the rain anymore – thank you Mother Nature.  Who the heck is coming into our Hotel Thompson and where is that cat – he's suppose to be protecting us.  Wait a minute Houdini.  You smell that?
NANA!!!!