BACON's SPOOKTOBERFEST
Welcome my friends to October – we all know what that means.  It's time for Bacon's Spooktoberfest!  A month full of things that go bump in the middle of the night.  The strange noises that vibrate through the house.  The kind of eerie creepiness that settles in that you just want to run to your room and hide under your bed… Shivers.  I almost scared myself.  So friends stay tuned to my blog for excitement. This year, we are doing things a little different.  We are writing a continuous story for 31 days of Bacon's Spooktoberfest.  So if you miss a day, you can catch up.  Have a fun and scary month sweet friends.
And don't worry, you can always hold my hoof. 
---
The rain continues.  With a full moon.  One of these days Mother Nature, you are going to want something from us.  Nana called to check on us – left a lovely message on the voice mail.  We are just fine.  Mom/Dad fed us this morning and we are big kids now.  But the storm – the storm needs to stop.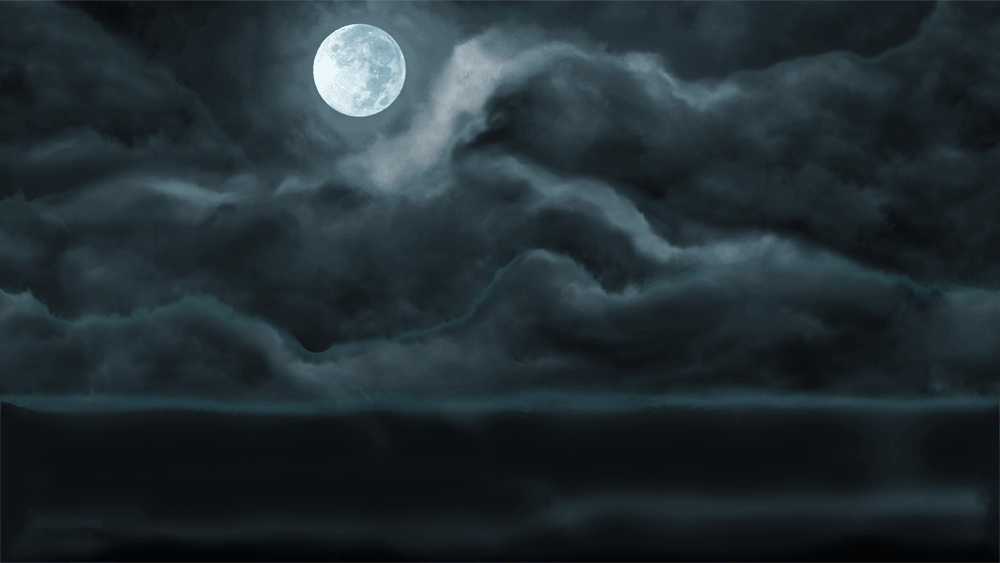 The lightning is loud too.  It rumbles the Hotel Thompson.  About an hour ago, the electricity started flickering on/off.  And it got really dark outside.  Oh sure – go ahead kick us while we are down.  Do you know how hard it is for three anipals not to get into trouble with nothing to do in the house?  Nothing to keep us occupied by the sounds of thunder and occasional patches of light from the lightning.  And you know what else happens in the dark?
You hear every.single.noise.
Hemi is suppose to be the elite one light on his feet.  Hogwash!  Seriously, that cat sounds like a freaking elephant walking up and down the hallway.  And every little floorboard that can creaked, has creaked this afternoon.  I mean like weird creak.  Even the frogs aren't singing outside tonight.  Even Houdini was in the kitchen a while ago but with the lightning it looked like his shadow was ten feet tall!  It about gave me a heart attack!  And believe me, it scared Hemi too.  He jumped in the air and twisted around flying back down to the bedroom.  He won't admit it.  But he was scared – I'm sure it took one of his nine lives.  And hey I'm pig enough to admit it – it scared me.  I almost tinkled on myself.
What was that noise?  It sounded like a squeak… like a door of some sort.  Gulps.  What the cream cheese?