Welcome my friends to our weekly issue of Journey with Friends.  This is a time that we come together for support, for encouragement, for fellowship – all with one single goal in mind – to live better.  Welcome to our journey to share our goals and our accomplishments and our disappointments and frustrations.
Together we can do this!
---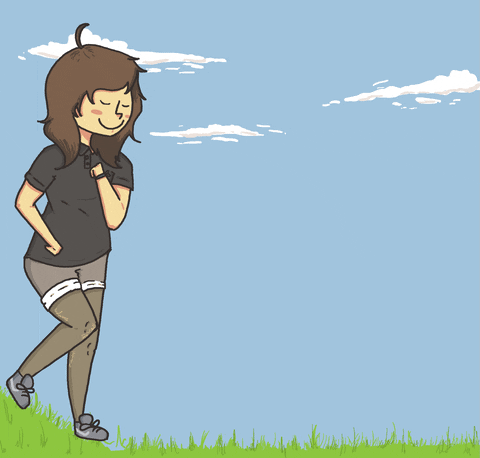 March 12, 2017 –   I think the i-Watch needs to have housecleaning put in for one of the exercises you can perform.  Really I do.  The past couple of Sunday's me and the hub unit have spent cleaning and moving things around here at the Hotel Thompson.  There's no telling how many calories you are burning off while washing/drying/folding clothes, sweeping/mopping the floors throughout the home, cleaning the tub/toilet in the bathroom and taking trash out.  Are you with me on this?  LOL  Miles Moved: 1.10
March 13, 2017 –  Back to the hills today – how much fun can one girl have?  Today's routine was this:  walk the entire parking lot, then do the cardiac hill up and down twice and then repeat with a total of four times around the parking lot in 30 minutes.  And let me add it was 40 degrees with wind outside today.  I bundled up, zipped up my hoodie and hit the ground walking.  Another da
y down for sure – what a way to start a Monday!  Miles Moved: 2.60
March 14, 2017 –  It's cold outside.  Okay I said it. I'm not ashamed of that.  I live in the south for heavens sake.  It's not suppose to be this cold like ever really. It was in the 30's today and the wind was something wicked.  I emailed my sister that lives in Chicago.  She let me know really quick what cold weather really is and then sent me this weather warning… of course after telling me to bundle up before walking.  And I did walk.  In the cold.  Bundled up like a snowman.  Spring where are you?   Miles Moved: 2.22
March 15, 2017 –  Again with this crappy weather.  Our winter has been pretty mild so why Mother Nature are you being a witch this week?  Don't you know I have walking to do – goals to meet?  I did 25 minutes outside until my face was frozen.  I did the last 5 minutes inside walking around the office making my own paths around desks and other obstacles.  But in the end, I got my 30 minutes in.  Please make the weather better tomorrow.  Miles Moved: 2.08
March 16, 2017 – Went to a friend's restaurant last night with the hub unit. Let's just say I ate a little too much of the good stuff.  But never fear.  The voice of my sister pushing me along was with me today encouraging me to do double time on the hills.  Heck, I walked so hard today – full 30 minutes outside in the cold 40's weather – that my i-Watch gave me a medal.  See that and eating a decent dinner tonight – a delectable salad – who could ask for more?   Miles Moved: 3.54
March 17, 2017 –  Oh my goodness!  I have the worst migraine today.  Needless to say I didn't move much.  I don't get these often but when I do – WOWZER!  It's going to be a low key day today. Miles Moved: 1.11
March 18, 2017 –  I feel so much better today!  Yesterday was so dark and today I'm back baby!  Gotta make up for a day missed from yesterday so today it will be errand day.  Miles Moved: 1.90
---
Thoughts for the week:  Let's talk about encouragement this week.  Friends, you do not know how much help you are in encouraging me each and every week.  It's like my little club encouraging me to walk five days a week.  Thank you very much for your support, encouragement and ideas  ❤
And my sister Tina.  She bought me my i-Watch for Christmas so I could get healthier.  I can't thank you enough Tina.  Between that I-watch knowing you are always looking at my activity rings and you being in my head guiding me what to eat and do, I don't know how I could do this.  You are totally awesome and rock!  Smooches to a better *US*.  
---
This week walked: 14.55
TOTAL 2017 Miles: 143.36
---
Weight Loss:  -12.00 pounds (88 more to go!)  *Scales aren't moving lately.  I'm fixing to shoot them.  However, I can feel the changes in my body – which is better than the scales moving, right?