Welcome my friends to our weekly issue of Journey with Friends.  This is a time that we come together for support, for encouragement, for fellowship – all with one single goal in mind – to live better.  Welcome to our journey to share our goals and our accomplishments and our disappointments and frustrations.
Together we can do this!
---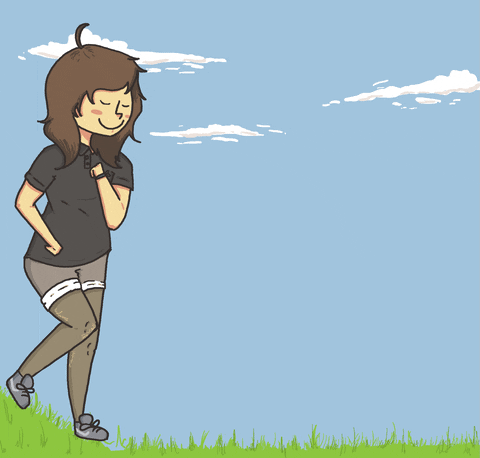 Sunday, July 9, 2017 –  For the most part, I'm over this summer cold.  But this hacking cough still persists.  At times its like I'm trying to cough up a furball.  This cough has to go.  I wonder if I can sweat it out?  Miles Moved: 1.67
Monday, July 10, 2017 –  I'm going to have to find a solution to this heat outside.  It is way too hot to be walking outdoors in the heat.  Diablo my treadmill has gotten some workout but I just can't seem to get into the groove of things with my chest and this cough. Miles Moved: 1.82
Tuesday, July 11, 2017 –  Moved a bit more today.  I put a call into my doctor and who said that something is going around with this hacking cough.  The only thing she knows to get rid of it is cough syrup with codeine.  I'm picking it up after work.  I really hope that works. Miles Moved: 2.57
Wednesday, July 12, 2017 –  I'm feeling so much better this morning!  The doctor told me to take it easy for a couple of days and to take my cough syrup.  Hopefully by next week I can be back into the swing of things all the around.  I hope anyway!   Miles Moved: 1.78
Thursday, July 13, 2017 –  Arrgh – this summer cold is killing me.  At times I have absolutely no appetite and the smell of food makes me sick – yay.  Then there are times that my stomach won't stop growling.  Then my voice goes and then comes back hoarse as all get out – which I think the family enjoys – LOL.  I have no energy.  My energy got up and left without me it seems.  I'm taking it easy the rest of this week to see if I can't shake it off.  Miles Moved: 1.07
Friday, July 14, 2017 –  I definitely am not filling my Apple i-Watch rings today.  My chest feels heavy (more than normal – giggles) and the codeine cough syrup is making me sluggish like I'm drunk.  It's so weird.  But my cough is going away.  Cough or sluggo – which one should I pick, right?   Miles Moved: 1.23
Saturday, July 15, 2017 –  Today's goals – get REST.  And that my friends is basically what I did all day.  Please make this crappy cold go away and find another home.  Karma where are you?  Miles Moved: 0.62
---
Thoughts for the week:  Life is not a race.  Sometimes we have to take a breath and be okay with yourself.  I'm sick.  I must take care of myself and get over this.  If I can't take care of myself, I can't take care of the family.  So I shall put myself first this weekend and come back strong on Monday.
---
This week walked: 10.76
TOTAL 2017 Miles:  340.20 
 ❤ small goals turn into big accomplishments ❤