Tag Archives:
cards
Welcome my friends to our weekly issue of Journey with Friends.  This is a time that we come together for support, for encouragement, for fellowship – all with one single goal in mind – to live better.  Welcome to our journey to share our goals and our accomplishments and our disappointments and frustrations.
Together we can do this!
---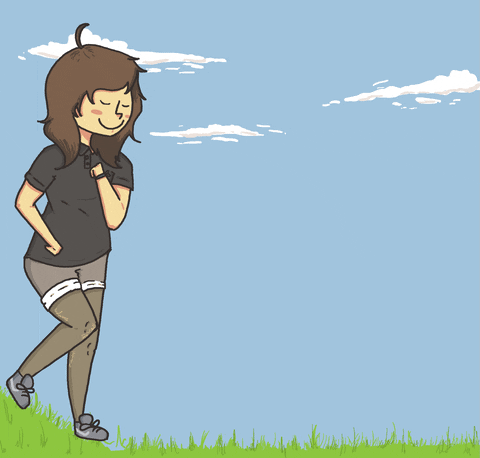 Sunday, May 21, 2017 –  Finally a day that I could somewhat rest.  I did get my circles filled on my Apple i-Watch.  I'll be honest with you.  It was definitely a challenge today.  I finally just had to break down, put Houdini in his stroller and take a walk around our block in our neighborhood.  Of course, we went right by Nana's who lives up the street so we had to stop so Houdini could say hello.  It was a miserable walk though – so hot outside!  I'm afraid that when summer finally kicks in, I'm going to be one sweaty mommy!  Miles Moved: 1.71
Monday, May 22, 2017 –  Well – LOL – my plans were to get up early this morning and hit my treadmill.  It didn't work out that way though.  I had a hard night last night sleeping with pain.  Pain didn't want to go away no matter what medicine I took or what white noise I had in the bedroom.  Nothing helped so I didn't really go to sleep until 5AM and the anipal clocks go off at 6:30AM.  So, as soon as I got to work, I did my walk outside.  Really muggy because we have rain coming our way sometime today/tomorrow.  But I was able to talk to a girlfriend while I walked which was wonderful
Tuesday, May 23, 2017 –  Sleep still escapes me.  Darn the RA in my hip.  I can not find relief.  I can walk through the pain but trying to sleep and feeling the thud-thud-thud of the pain does not help.  I will try to treat myself well tonight before bed and see if that helps.  Miles Moved: 2.40
Wednesday, May 24, 2017 –   Finally, I'm exhausted enough that I slept like a baby last night.  On the other hand, I slept so hard that I talked in my sleep all night and according to my husband was looking for my sandwich in the sheets – LOL.  Talking in my sleeps beats walking in my sleep which I also have been known to do.  Never a boring moment here at the Hotel Thompson – that is for sure! Miles Moved: 2.81
Thursday, May 25, 2017 –  I'm tweaking my food intake starting today.  I want to see the scales move as well.  This walking is doing some amazing things to my legs and butt but come on scales play nice to me 🙂  Miles Moved: 2.17
Friday, May 26, 2017 –   I'll be honest with you. There are some days that I want to sleep in. Some days that I want to go to bed early. And some days that I just don't want to work out. I'm like everyone else. What motivates me?  Knowing that I want to be healthier. Of all things in life, that is my goal. Miles Moved: 2.40
Saturday, May 27, 2017 –   Today was awesome. I made Jim go walking with me. That way he sees and feels first hand how I do. Heck, I think he enjoyed it. Miles Moved: 1.43
---
Thoughts for the week: Me and Jim were talking tonight about our new way of living. It's funny how our lives have changed. Now we eat to live instead of living to eat. It's funny how we have changed these past course of months. 
---
This week walked: 15.69
TOTAL 2017 Miles:  249.64
Just an interesting tidbit of information. I've walked almost 250 miles this year so far. To get to Tybee Island, it is 256 miles. So I've almost walked 👣 to our beautiful place in the sun. Fun fact, huh.  ❤️