Welcome my friends to our weekly issue of Journey with Friends.  This is a time that we come together for support, for encouragement, for fellowship – all with one single goal in mind – to live better.  Welcome to our journey to share our goals and our accomplishments and our disappointments and frustrations.
Together we can do this!
---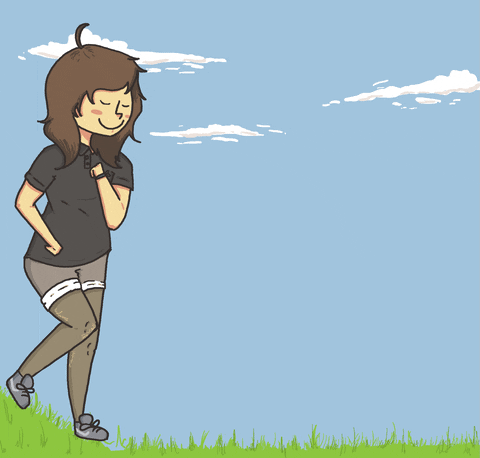 Sunday, June 4, 2017 –   Whoever said that Sunday's were a day of rest were lying.  It seems like I'm busier on Sundays than any other day during the week.  You know – housecleaning, laundry, errands, etc.  I think I need more than one day to catch up on all of these things.  Really – who's with me on this?  Miles Moved: 1.38
Monday, June 5, 2017 –  Have you ever thought about how much time you can fit into exercise here/there.  It's a little crazy at work this week with the schedule.  So instead of getting stressed over it, I just penciled in and walked 15 minutes several times during the day.  You get your time in and relieve some stress and all is well at the end of the day.  Good to know.  Who would have ever thought I would be penciling in exercise?  Miles Moved: 2.30
Tuesday, June 6, 2017 – Today started with yearly biometrics for our insurance.  Me and the hub went together and did blood work and other vitals.  Everything should come back in a couple of days.  I'm interested to see if my changes are making a difference.  Miles Moved: 1.97
Wednesday, June 7, 2017 –  This week can be over now with the end of last month.  I'm to my throat with numbers/statistics and I'm done – LOL.  On the other hand, we made some more plans for our mystery surprise in September.  Squeals – it's getting so exciting now.  I can't wait to share with you. Miles Moved: 2.26
Thursday, June 8, 2017 –  Can't we skip over Summer?  I'm just sayin' – LOL.  It's so hot outside.  I'm much more of a fall/winter person for real.  But I still got my walk in today – yay!   Miles Moved: 2.17
Friday, June 9, 2017 –   Do you ever have one of those days that you are just tired?  I mean deep down bone exhausted?  That's me today.  I'm done.  Color me over.  I'm getting through the day, my walk filling those circles on my Apple i-Watch and then I'm getting some rest.  Miles Moved: 1.69
Saturday, June 10, 2017 –  A woman's job is *never* done, is it?  We did a lot of errands today and a little bit of shopping for the mystery in September.  September needs to go ahead and get here now okay.  Wishing my life away – LOL. Miles Moved: 1.79
---
Thoughts for the week:  Well my blood work came back this week from the earlier yearly biometrics I had earlier in the week.  Everything came back awesome – squeals!!  I'm so excited.  My A1C is down to a 6.8 and my HDL – WOW!  I could never get my HDL (good cholesterol) over a 32.  This time, it came back a 58!  So bottom line, I started this journey to get healthier and it's paying off.  Go me!
---
This week walked: 13.56
TOTAL 2017 Miles:  277.47