Have you ever heard of Robert "Bob" Geary?  Chances are, you haven't.  Geary was a police officer in San Francisco, California in the 80's/90's.  In the early 90's, he was assigned to North Beach where officers were meant to be highly visible and to come up with creative ways to earn the trust of the citizens living in the area.  Geary had a master's degree in education and and undergraduate degree in art.  He thought hard about how he could perform his job and have fun.  He decided he would buy an expensive wooden dummy and teach himself by audiotape of how to use the dummy in his job.
He chose the name of his dummy as Officer Brendan O'Smarty.  Kind of a play on words with O'Smarty being a dummy and Brendan as a first name to give him a little dignity.  Geary even went a little further with O'Smarty by dressing him up in a patrol uniform with a hat and water pistol.  And don't worry, O'Smarty had a badge number too – it  was 1/2 – LOL
In 1993, the entire city of San Francisco voted about whether a police officer was allowed to carry a ventriloquist's dummy called Brendan O'Smarty while on patrol. He was voted in by a narrow percentage of 51% for and 49% against.   Geary and O'Smarty protected the streets of San Francisco all the way up until his retirement in 1998.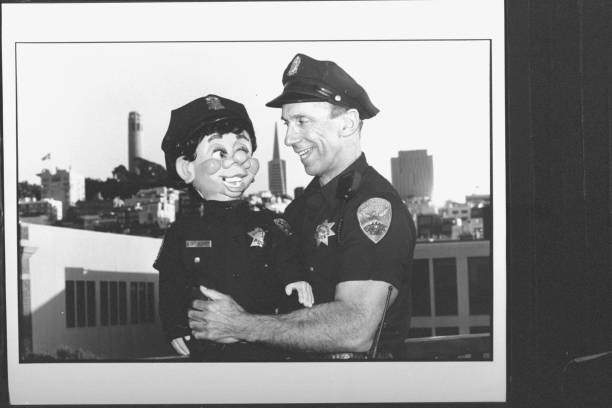 Information/Picture off of Getty Images and Wikipedia