Welcome my friends to our weekly issue of Journey with Friends.  This is a time that we come together for support, for encouragement, for fellowship – all with one single goal in mind – to live better.  Welcome to our journey to share our goals and our accomplishments and our disappointments and frustrations.
Together we can do this!
---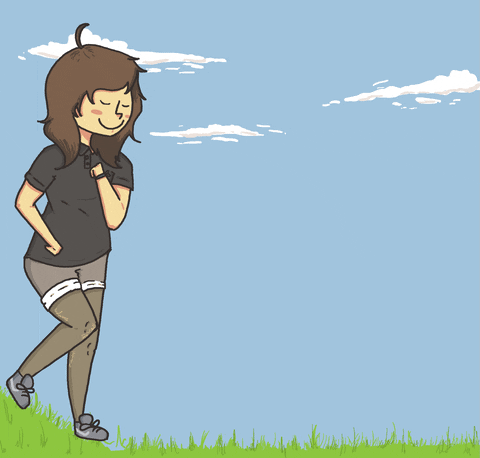 Sunday, December 31, 2017 –  The last day of the month.  Goodbye 2017 and hello 2018!  Lots of rest today, laying around and watching football.  Miles Moved: 0.15
Monday, January 1, 2018 – Did you see any football games?  WOW – what a day to watch the Georgia game.  Awesome game too – lots of back and forth with the scores. Resting today as well.  My 100 days starts tomorrow – Joybells 🙂  Jim wanted to compromise and delay the start by one day to have today for football.  Life is all about compromises.  Miles Moved: 0.11
Tuesday, January 2, 2018 (Day 1) –  I have a lot of energy today for some reason.  Pent up time from not being able to exercise these past couple of months?  Don't worry.  I'm taking it slow this week.  My goal is to do 30 minutes of non-stop exercise a day.  This week, I'm breaking it up into two installment of two 15 minute exercises.  Gotta build up my duration again. Miles Moved: 1.98
Wednesday, January 3, 2018 (Day 2) –  Its funny sometimes how one pain can outweigh another pain.  I've been in so much pain from breast recovery that my arthritis doesn't touch it. Now that I'm feeling better and I start exercising, what happens.  Rheumatoid wants to flare it's ugly head.  I kept going today but I know I will pay for it dearly tonight.  Miles Moved: 1.95
Thursday, January 4, 2018 (Day 3) – And I was right.  Hello flare. I really don't have time for you right now.  I need you to go away. Please and thank you.  Miles Moved: 0.99
Friday, January 5, 2018 (Day 4) –   I have a lot going on at work with end of the year but I'm still getting my walk on. At work, I was walking outside around our buildings. I don't have to do that anymore. We have now a full gym at work equipped with a treadmill. Can you say thank you sweet Jesus. No more freezing my butt off outside!  Miles Moved: 1.26
Saturday, January 6, 2018 – I admit it. Today was a scheduled cheat day. LOL. So soon huh?  Well today is my hubs birthday so we have to celebrate that, right?   But look I did get some walking in today. That's a plus. Miles Moved: 1.25
---
Thoughts for the week:   Here we go with a new year and a new day.  Starting January 2, 2018 – I will start a 100 day challenge to eating clean and daily exercising.  The challenge will end on my 100th day – April 12, 2018.  I'll take a week off and then do it again for another 100 days.  Little challenges inspire me and give me a goal to work towards.  I'm hoping this gets me back into my routine.  100 days of consistency will also – hopefully – make a habit and break some habits I've picked up in the past couple of months during recovery.  Which brings me to my surgery.  I'm still recovering from it.  The doctors says it takes between six months to a year for a full recovery.  In some ways, I feel totally whole.  In other ways, I know I'm not anywhere near it.  I take things day to day.  
---
This week walked: 7.69
TOTAL 2018 Miles:  7.69
TOTAL 2017 Miles:  541.06
 ❤ small goals turn into big accomplishments ❤