Daily Archives:
12/18/2017
Welcome my friends to our weekly issue of Journey with Friends.  This is a time that we come together for support, for encouragement, for fellowship – all with one single goal in mind – to live better.  Welcome to our journey to share our goals and our accomplishments and our disappointments and frustrations.
Together we can do this!
---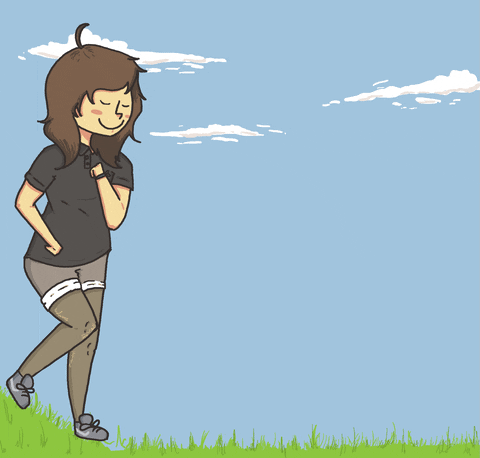 Sunday, December 10, 2017 –   i am feeling so much better these days – finally!  Can you believe that?  It's taken me some time and recovery is still months away but at least I'm starting to feel like my old self again… minus 5.5 pounds of breasts.  LOL   Miles Moved: 0.03
Monday, December 11, 2017 –  Trying to get everything tied up at work and finished.  I have a surprise for Jim for later on in the week.  It's his Christmas since well we all know what  he got me for Christmas – LOL.  He's been such a dear taking care of me.  I want to do something for him.   Miles Moved: 1.15
Tuesday, December 12, 2017 –  Everything finished at work – yay!  Now to go home, pack and take care of the anipals without Jim knowing what's going on.  Let phase I of Surprise! begin.  Miles Moved: 0.88
Wednesday, December 13, 2017 –  Phase II – let Jim think he's coming to work with me tomorrow.  Anipals are at Nanas because she 'needs them' during her recuperation.  Sounds good, right?  Evil sneaky mind here in motion. Miles Moved: 1.02
Thursday, December 14, 2017 –  Surprise! worked beautifully for Jim.  Will share and tell you all about it at a later point.  What an awesome gotcha on Jim when we arrived at the airport this morning and not my work.  He was truly surprised!  Miles Moved: 1.10
Friday, December 15, 2017 –   Two words.  Eating Extravaganza.  That's exactly what kind of adventure we are on in CHICAGO.  Oh my goodness.  The food!   Miles Moved: 0.31
Saturday, December 16, 2017 –   All good things must come to an end.  It was a short trip visiting my sister in Chicago.  But I think it's one trip that Jim will not forget for a very long time.  It was a fantastic time for him for sure – and he was truly surprised.  Miles Moved: 0.82
---
Thoughts for the week:  One day at a time…. One step at a time.  I'm not beating myself up right now.  I'm treating myself nicely.  Come January – then the new way of living is so on!
---
This week walked: 5.31
TOTAL 2017 Miles:  528.57 
 ❤ small goals turn into big accomplishments ❤
  I. hate. Don. Juan.
There you go.  That elf needs to be stopped NOW… like yesterday.  He is evil pure and simple.  I woke up this morning all bright eyed and bushy tailed.  I stretched my hooves, yawned and tooted.  What?  You don't do that in the mornings?  I then rolled over to look at my picture of Miss Piggy on my night stand and got the shock of my little piggy life.  My Miss Piggy picture was gone and in it's place was this hideous, nightmarish joke from Don Juan.  I squealed so loudly that I think Nana heard me all the way up the street.  The nerve of this so called elf for Santa.  I'm writing the head elf of the Union.  This can't go on anymore.  Shivers and looks in every corner of my bedroom.