Daily Archives:
12/11/2017
Welcome my friends to our weekly issue of Journey with Friends.  This is a time that we come together for support, for encouragement, for fellowship – all with one single goal in mind – to live better.  Welcome to our journey to share our goals and our accomplishments and our disappointments and frustrations.
Together we can do this!
---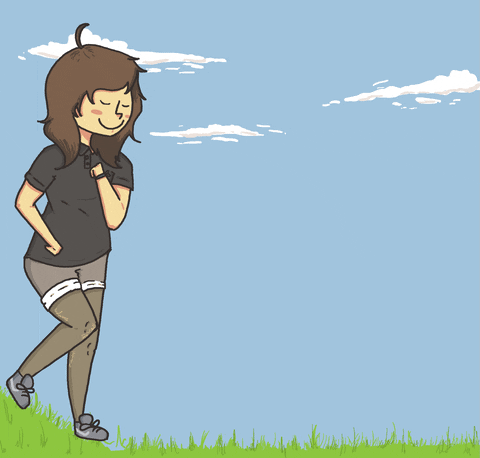 Sunday, December 3, 2017 –  Finally a day of rest.  I don't think much moving was done by me, Jim or the anipals here at the Hotel Thompson.  We slept and rested which is exactly what I needed!  Miles Moved: -0-
Monday, December 4, 2017 –  Back into the grind of things.  It's already the beginning of December!  There is so much to do but this year I feel we will be taking things easy and light.  I don't have the stamina to be crawling around putting up decorations and it's just me and Jim.  This year having this surgery was our gift to each other.  Having the lumps gone and being here for each other.  What else could we ask for, right?  Miles Moved: 0.95
Tuesday, December 5, 2017 –  Working on a surprise for Jim for next week.  Do you know how hard it is to work on surprises for that man?  Do you have one in your life that can almost guess every.single.time what you might be doing?  The boy has a sixth sense for some things.  But what he *thinks* and what happens could be two different things.  My sister is in cahoots with me.  You know this can't end well – snickers.   Miles Moved: 1.21
Wednesday, December 6, 2017 –  So much to get done this weekend and it's only Wednesday!  My list is getting longer and the days are getting shorter.  What's a girl to do?  Maybe I can start training Bacon and Houdini to help out with errands?  That should be interesting for sure.  Miles Moved: 0.93
Thursday, December 7, 2017 –  Today was a hiccup.  I've had one spot under my left breast that has been bothering me.  I just don't like the looks of it.  I called the doctors office last week and they told me it was a 'spitting stitch'.  It still bothers me today so I called the doctors office and sent him a picture via text.   Of course he wanted me to come in to look more closely at it and to check a few things.  Of course I got worried when he pulled out scissors and tweezers.  Can you say ouch?  Remember to check out my other blog here for details of this situation.   Miles Moved: 1.13
Friday, December 8, 2017 – Friday I love you so much!  Thank goodness we made it to you.  Now to get finished at work and start some errands!   Miles Moved: 0.93
Saturday, December 9, 2017 –  Work up feeling a little under the weather.  I guess the doctor 'operating' on me Thursday finally caught up to me and I was aching a bit today.  And on top of everything else, we got snow this morning.  Okay it was SNOW to us…we freak out with one snowflake – LOL.  But today needs to go on.  Houdini has a spa appointment and then he is off to see Santa.  Be afraid Santa.  There is no telling what he will ask for this year for Christmas.  Miles Moved: 0.65
---
Thoughts for the week:  Baby steps.  Life is not a race.  We all get to where we want in the end.  That's my motto for my recovery.  This Wednesday 12/13/2017 will be 5 weeks.  Some days I feel like it's been FIVE WEEKS.  Some days I feel like it's a rush of time.  Recovery is slow but I'm so happy with my results so far.  And believe it or not, I'm itching to get back into my workout routine in January.  January is a new year all around for me.  Have a great week my friends ❤
---
This week walked: 5.80
TOTAL 2017 Miles:  523.56
 ❤ small goals turn into big accomplishments ❤
How in the world am I going to explain this picture to mommy?  It looks like that little psycho elf has been into mom's pictures and sent them to a certain magazine which has made its way to the big man and his elves.
Shakes piggy head.  This can't be good.  Look at their faces?!  Oh dear piggy heavens.  How am I ever going to tell mommy what Don Juan has done this time?!  What will daddy think?
You gotta help me friends.  How do I break it gently to my mom that her private pictures may not be so private anymore and that she might be on Santa's naughty list… but he might like it?  Snorts.
Don Juan is in deep doo-doo here at the Hotel Thompson. Shakes piggy head and walks away with daddy's credit card.  I gotta buy all of these off the market so she doesn't see the cover.