Welcome my friends to our weekly issue of Journey with Friends.  This is a time that we come together for support, for encouragement, for fellowship – all with one single goal in mind – to live better.  Welcome to our journey to share our goals and our accomplishments and our disappointments and frustrations.
Together we can do this!
---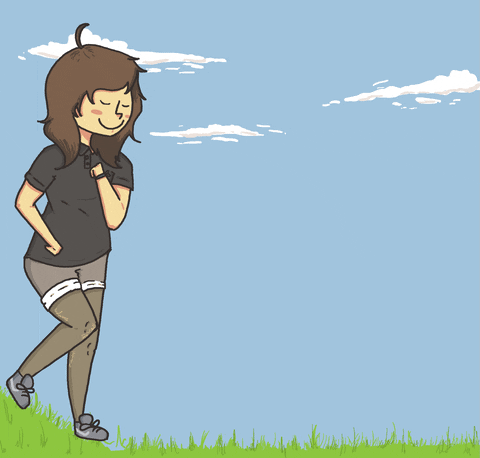 Sunday, November 26, 2017 –  It finally got here.  The day before I return back to work.  I thought I was ready until my mom called.  She couldn't breathe.  It was one of those moments that life stops revolving and you go into action mode.  Rushed her to the hospital where they did all kinds of tests and kept her overnight.  At this moment, we still don't know much but it looks like it's going in the direction of some type of COPD.  Hopefully we will know more tomorrow.  Miles Moved: 0.13
Monday, November 27, 2017 –  Mom is still in the hospital having tests done and today was my first day back to work.  Talk about a double whammy!  But things went well with work.  I'm slowly trying to ease back into work.  And with mom being in the hospital, I'm trying to take care of her house/anipals as well as her at the hospital. Breathe in/out.. right?  Miles Moved: 1.33
Tuesday, November 28, 2017 –  YAY mom came home today.  Went to pick her up from the hospital, took her home and then did some errands for her to the pharmacy and store.  Miles Moved: 1.56
Wednesday, November 29, 2017 –  Today was a short day for me.  I had to take a half day to go home and get some rest.  I think things were piling too much on me trying to recuperate myself.  Miles Moved: 1.00
Thursday, November 30, 2017 –   Things are somewhat back to normal at home with mom. She is trying to get plenty of rest and take it easy for a while.  My healing is going to take time.  My right breast looks beautiful but the left breast is slowly taking its time to catch up.  But I have to keep in mind that the left breast had a lot of work done with it (it had two lumps removed as well as the reduction/life).  Miles Moved: 0.90
Friday, December 1, 2017 –  Thank goodness for Friday!!  I'm so not cooking tonight.  We are eating out and then I'm coming home to get me some rest.  Hopefully this weekend will involve lots of rest as well.  I can tell it was a lot to come back to work this week but I'm trying to keep myself together with work vs rest.  Miles Moved: 1.38
Saturday, December 2, 2017 –   Rest sweet rest never sounded so good!  Exercise walking has been postponed until January 2018 to give my breasts more time to heal.  I do think that's an excellent idea.  Miles Moved: 0.18
---
Thoughts for the week:  Healing from my surgery is on-going.  It's going to be a bit.  I was warned about that.  It could take six months to a year for my breasts to look like 'breasts'.  But that's okay.  Even at this stage, they are lovely to me.    
---
This week walked: 6.48
TOTAL 2017 Miles:  517.56
 ❤ small goals turn into big accomplishments ❤