Daily Archives:
12/04/2017
Welcome my friends to our weekly issue of Journey with Friends.  This is a time that we come together for support, for encouragement, for fellowship – all with one single goal in mind – to live better.  Welcome to our journey to share our goals and our accomplishments and our disappointments and frustrations.
Together we can do this!
---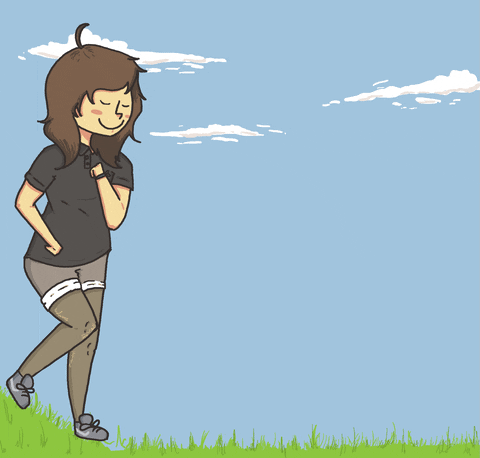 Sunday, November 26, 2017 –  It finally got here.  The day before I return back to work.  I thought I was ready until my mom called.  She couldn't breathe.  It was one of those moments that life stops revolving and you go into action mode.  Rushed her to the hospital where they did all kinds of tests and kept her overnight.  At this moment, we still don't know much but it looks like it's going in the direction of some type of COPD.  Hopefully we will know more tomorrow.  Miles Moved: 0.13
Monday, November 27, 2017 –  Mom is still in the hospital having tests done and today was my first day back to work.  Talk about a double whammy!  But things went well with work.  I'm slowly trying to ease back into work.  And with mom being in the hospital, I'm trying to take care of her house/anipals as well as her at the hospital. Breathe in/out.. right?  Miles Moved: 1.33
Tuesday, November 28, 2017 –  YAY mom came home today.  Went to pick her up from the hospital, took her home and then did some errands for her to the pharmacy and store.  Miles Moved: 1.56
Wednesday, November 29, 2017 –  Today was a short day for me.  I had to take a half day to go home and get some rest.  I think things were piling too much on me trying to recuperate myself.  Miles Moved: 1.00
Thursday, November 30, 2017 –   Things are somewhat back to normal at home with mom. She is trying to get plenty of rest and take it easy for a while.  My healing is going to take time.  My right breast looks beautiful but the left breast is slowly taking its time to catch up.  But I have to keep in mind that the left breast had a lot of work done with it (it had two lumps removed as well as the reduction/life).  Miles Moved: 0.90
Friday, December 1, 2017 –  Thank goodness for Friday!!  I'm so not cooking tonight.  We are eating out and then I'm coming home to get me some rest.  Hopefully this weekend will involve lots of rest as well.  I can tell it was a lot to come back to work this week but I'm trying to keep myself together with work vs rest.  Miles Moved: 1.38
Saturday, December 2, 2017 –   Rest sweet rest never sounded so good!  Exercise walking has been postponed until January 2018 to give my breasts more time to heal.  I do think that's an excellent idea.  Miles Moved: 0.18
---
Thoughts for the week:  Healing from my surgery is on-going.  It's going to be a bit.  I was warned about that.  It could take six months to a year for my breasts to look like 'breasts'.  But that's okay.  Even at this stage, they are lovely to me.    
---
This week walked: 6.48
TOTAL 2017 Miles:  517.56
 ❤ small goals turn into big accomplishments ❤
Oh my friends – have I got something to share with you.  Everyone knows what a huge Disney fan my mom is, right?  Well I found something that would absolutely tickle my mom's fancy.  WaltLife.  You are probably asking yourself what this WaltLife is all about.  Well, let me tell you.  You can sign yourself or a loved one up to receive a monthly box from WaltLife.  It works kind of like Bark Box for Houdini or KitNipBox for Hemi.  Don't worry about this piggy.  I also have a monthly subscription.  It's called Nana – snorts and rolls with piggy laughter.
But back to WaltLife.  You can get monthly subscriptions where a different box is sent every month.  There are three tiers with this that range $20 to $48.  There are also boxes that you can get for a one time delivery.  It's pretty cool just to check them out for sure.
Well you know me.  I saw this WaltLife and just knew my mom would absolutely love to get a box.  But here was the problem.  I couldn't get dad's credit card… you know since the last fiasco where I so called 'borrowed' his credit card and made some purchases.  Shaking my piggy head.  Hey I needed those items for my room daddy.  I really did.  And plus mom was fixing to have surgery.  I know she would love to have something to brighten her day.  So I did what any other pigson would do.  I sent the company an email explaining my situation.  And guess what happened?  They sent mom a free box to see what she thought.
The box came in the mail all wrapped up 'special delivery' from WaltLife.  Needless to say when mom got her special delivery, she was over the moon!  She hurriedly opened it up and found Finding Nemo – Dory, Hank, Elsa from Frozen.  There was a fan, Uno cards, a brush, a cute little bag, a drink cup – it was fun all wrapped up in a cute little treasure box.
Of course mom was over the moon and quickly gave me piggy kisses to thank me.  She was so excited about her box.  Now we were given this box in exchange for a review.  What did mom think honestly?  She loved the idea of getting a monthly box from WaltLife.  She loved her items.  If she had to change anything, it would be nice pick your top three Disney characters and let one of them be what you get every month instead of the random character box.  That is the only negative thing mom would say.