Welcome my friends to our weekly issue of Journey with Friends.  This is a time that we come together for support, for encouragement, for fellowship – all with one single goal in mind – to live better.  Welcome to our journey to share our goals and our accomplishments and our disappointments and frustrations.
Together we can do this!
---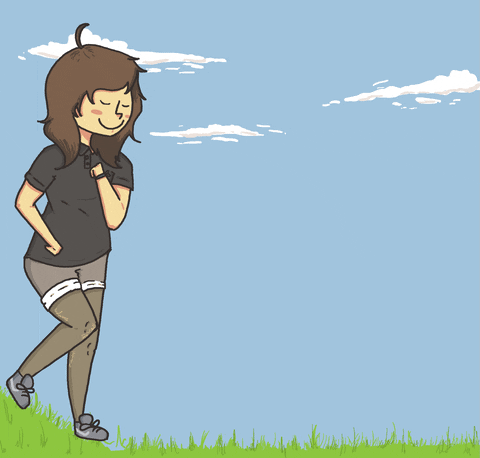 Sunday, October 15, 2017 –  Running a few errands today and trying to get some shopping done before my surgery.  Lots of little things to get for preparation.  Just trying to make sure everything is ready to go.  I did find a bed rest today – go me.  And it's cute, pink and fuzzy.  Should be fine for sitting in bed or on the couch during my surgery.  That is if I can keep Houdini off of it – LOL.  Miles Moved: 0.67
Monday, October 16, 2017 –  I'm having a hard time with moving/walking these days.  I'm off my pain meds in preparation for surgery so each day is a challenge in itself right now.  But I'm moving slowly like a turtle.  Miles Moved: 1.74
Tuesday, October 17, 2017 –  Can you believe Halloween will be here in a couple of weeks?  I've got to get started in finding our costumes for the Hotel Thompson.  Shaking my head.  Where is the time going?  Miles Moved: 1.22
Wednesday, October 18, 2017 –  I'm slower than molasses today but I'm moving.  The cold is starting to set in here in the south – finally!  It feels good on one hand but it's making me slower on the other paw.  But I'm moving on slowly and surely.  Miles Moved: 0.90
Thursday, October 19, 2017 –   I'm moving bit by bit but I'm moving.  I can't wait for surgery just to get back on my medicines for my RA.  You don't think you need them until you don't take them in preparation for surgery.  Oh my gosh – I *need* them – LOL Miles Moved: 1.24
Friday, October 20, 2017 –  Slow day today.  We have lots of errands to get done tomorrow.  Any takers want to do them?   Miles Moved: 1.09
Saturday, October 21, 2017 –  Well that is one way to get some movement in – errands.  But I've got lots of things to get done and out of the way – specifically this weekend is to get all of the Australian pictures completed and start blogging about that amazing trip.  You do want to hear about it, right?   Miles Moved: 1.25
---
Thoughts for the week: Sometimes we get all stressed over things to come.  I admit it.  I've done and am doing the same with my upcoming surgery.  But you know what?  It's going to happen regardless of my stressing or not.  So really why stress?  My body is going to go through enough stress in healing so why add to it?  I know that is easier said than done but really it's the truth.  And we all love the internet and the things we can find there – it's an endless fountain of information.  BUT, some things we don't need to research any further.  I've done my homework on my surgery.  I know what is going to happen.  I know the trauma my body is going to go through.  So tell me why I watched another video of the actual surgery this week?  eeww – that just about freaked me out.  No more.  Paperwork is signed and done.  Payment is done.  No more watching videos on the surgery!  
---
This week walked: 8.11
TOTAL 2017 Miles:  495.31 (Shooting to break 500 next week!) 
 ❤ small goals turn into big accomplishments ❤