Welcome my friends to our weekly issue of Journey with Friends.  This is a time that we come together for support, for encouragement, for fellowship – all with one single goal in mind – to live better.  Welcome to our journey to share our goals and our accomplishments and our disappointments and frustrations.
Together we can do this!
---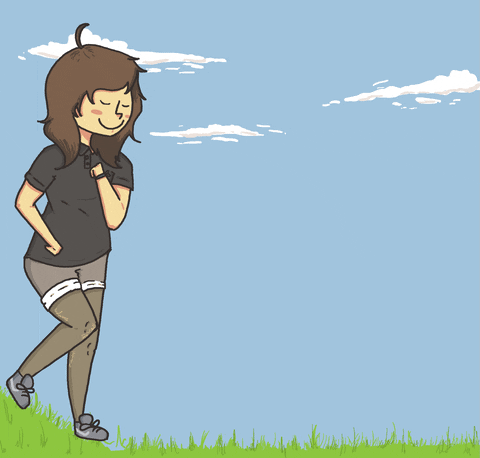 Sunday, October 1, 2017 –  Did not even put my i-Watch on today to track anything.  Why?  It's hard to track anything when all  you are doing is laying in bed – LOL.  The man child was sick therefore we stayed down most of the day together trying to feel better.  Miles Moved: -0-
Monday, October 2, 2017 –  Day 2 of the man child being sick continues – LOL.  He may not make it.  It must be something serious because he's on death's door.  You know nothing tastes right.  He's sneezing.  His eyes are running.  OMG – he has a COLD!  Call the authorities.  Call Hazmat – LOL.  Seriously the poor guy has a lot going on and just needs his teddy bear and his mother if she was still alive – bless her heart.  Not moving much today.  Just taking care of the sick. 🙂 Miles Moved: 1.17
Tuesday, October 3, 2017 –  Man child is still sick but moving more.  He has no sense of humor during this time so I hold my breath and count to three a lot – LOL.  He requested soup tonight – specifically chicken noodle soup.  I made him some like the good wife I am – quit laughing.  Gave him a bowl and it was too hot.  Put an ice cube in it.  Then it was too cold.  Warmed it up a bit.  Then it didn't have any taste.  Put some additional pepper in it.  Then it was too spicy.  Added more stock.  He then ate it and went back to bed.  Will I make it through these trying times?   I had called our family doctor earlier and she called in some medicine for the man child and gave me her condolences – she knows the man child too well.  After dinner, I medicated the man child.  First time both of us slept the entire night all week.  I love our doctor.  Miles Moved: 1.63
Wednesday, October 4, 2017 –  Came home from work and the house was semi-destroyed.  Just how can anipals and a sick man child make such a mess when all they are doing is laying in the bed all day?  Breathed in, cleaned up and kept smiling.  Man child wanted actual food tonight.  He might survive this after all.  Made him some eggs and toast.  He actually enjoyed it.  Miles Moved: 1.36
Thursday, October 5, 2017 –  Day 5 of the man child being sick.  Please God help me get to Friday this week.  I need a weekend to recoup from his sickness.  Man child wanted Moe's for dinner.  He's not running a fever anymore – thank goodness.  We went to Moe's.  He ate most of his dinner.  I'm impressed.  I might be getting my husband back soon.  Miles Moved: 1.32
Friday, October 6, 2017 –  I don't think I've ever wanted a Friday so badly. We are both in desperate need of a long weekend of nothing – just resting.  Weekend – bring it.  I am so ready!  Miles Moved: 0.98
Saturday, October 7, 2017 –   Being a couch potato becomes me – LOL. No really I have to get moving next week.  Surgery is scheduled one month from tomorrow.  Miles Moved: -0-
---
Thoughts for the week:  This week there was sickness at the Hotel Thompson.  It's okay.  Sometimes you need to slow down, let your body rest and just 'be'.  That was one of those weeks.  Next week, we bump it up a notch.
---
This week walked: 6.46
TOTAL 2017 Miles:  480.32
 ❤ small goals turn into big accomplishments ❤