Welcome my friends to our weekly issue of Journey with Friends.  This is a time that we come together for support, for encouragement, for fellowship – all with one single goal in mind – to live better.  Welcome to our journey to share our goals and our accomplishments and our disappointments and frustrations.
Together we can do this!
---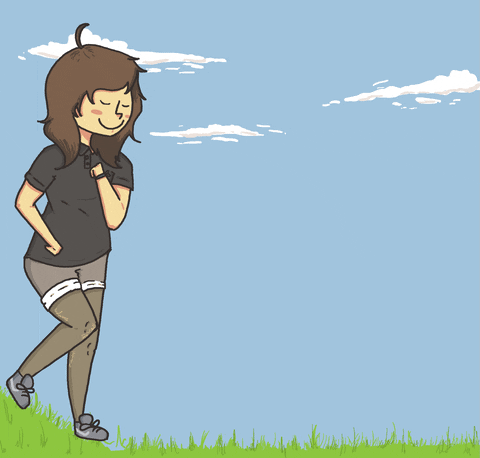 Sunday, September 3, 2017 –  Day of rest – LOL.  My RA is trying to really fight me these days.  I'm going to win though.  As soon as this RA realizes that, I will be fine.  So for today, I'm treating myself nice.  I plan on resting today/tomorrow.  I need the rest.  This hurt has to go away.  I have way too many things to get done this week.  Why?  Well there is a certain surprise that will be revealed the end of next week.  Curious?  LOL   Miles Moved: 0.80
Monday, September 4, 2017 –  Rest…rest… and more rest.  Okay I did do some things like housework, laundry and quality time with the babies.  And I did schedule in a nap somewhere in the day.  My RA pain is about a 7 today compared to off the charts last week.  My hips hurt so bad they feel like they can break.  I'm moving slowly but I am moving today.  That's always a good sign.  Miles Moved: 0.79
Tuesday, September 5, 2017 –  I'm being nice to myself this week for lots of reasons.  The flare up is still here.  I felt like for a bit today I was trying to get a cold.  But then again, that could be from my immune system being challenged.  Then we have our 'surprise' coming up.  I need to be 100% for this surprise.  It will all be revealed soon.  Just be a little bit more patient my friends ❤ Miles Moved:  1.13
Wednesday, September 6, 2017 –  Irma the Hurricane needs to go away like NOW.  It's going to interfere with a lot of things if it hits this far inland.  That's all I can say right now.  Boo Irma! Miles Moved: 1.28
Thursday, September 7, 2017 –  Okay Hurricane Irma is not looking good at all anywhere.  Hurricanes suck big time.  It's already leaving such tragedy in the bahamas.  Why?  Why do we have to  have these horrible things of nature?  Miles Moved: 1.73
Friday, September 8, 2017 –  Lots of work today.  These papers are not going to get moved off of my desk by themselves.   Miles Moved: 1.31
Saturday, September 9, 2017 –  Spa day for the Houdini – he so needs it.  Then it's some finalization with some businesses for the surprise.  It's going to be a busy day.  Miles Moved: 1.19
---
Thoughts for the week:  Can you feel that my friends?  The BIG surprise will be revealed towards the end of next week.  It's huge.  Well, it's huge for us.  I think everyone will be shocked.  I can't believe we've been planning this since Christmas and that none of us have spilled the beans.  Soon my friends.  Soon all will be revealed.
---
This week walked: 8.23
TOTAL 2017 Miles:  435.22
 ❤ small goals turn into big accomplishments ❤