Welcome my friends to our weekly issue of Journey with Friends.  This is a time that we come together for support, for encouragement, for fellowship – all with one single goal in mind – to live better.  Welcome to our journey to share our goals and our accomplishments and our disappointments and frustrations.
Together we can do this!
---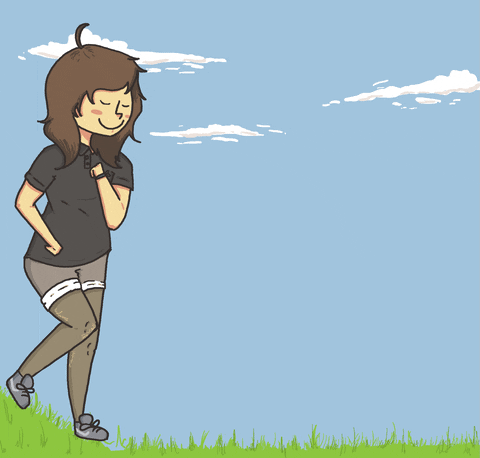 Sunday, August 27, 2017 – I woke up and could barely move today,  It's funny how my hub knew what was going on before I knew it.  I'm in a major flare up.  Yay.  Stop me now.  I'm so excited – not!  My schedule for the day – rest and being nice to myself.  Miles Moved: 0.95
Monday, August 28, 2017 –  It's a new day today.  Still in pain with my flare up but hey – it's going to be right there waiting for me when I get back in from my walk, right?  And you know what else?  I feel a change in the air.  Thank you Jesus!  It is time for cooler weather to get here.   Miles Moved: 2.12
Tuesday, August 29, 2017 –  LOL – I had my first pumpkin spice coffee today fixed right here at the Hotel Thompson.  Oh yes my sweet pumpkin – come to me!  I've missed you and it feels like forever since I've been with you – giggles.   Miles Moved: 1.42
Wednesday, August 30, 2017 – Must get all the end of the month things together early.  I wonder why?  Giggles.  You will probably find me hidden away at work in my closet for the rest of the week.  I'll be the one without shoes on using my toes to count on for my end of the month statistics.  Miles Moved: 1.54
Thursday, August 31, 2017 – Numbers…graphs…statistical information gathering… projections.  Someone shoot me today okay.  HAHAHA  Miles Moved: 2.16
Friday, September 1, 2017 –  Today was fun.  I nominated today as bring your hub to work day.  Yes, he was my office bitch and he loved it!  Working together brings love together, right?  And I have to admit it.  It was great fun!  Miles Moved:  1.12
Saturday, September 2, 2017 –  Errands – lots of errands today.  Nails, post office, market, and something else with the September surprise – which is coming soon.  Don't worry my friends – soon all will be revealed.  Miles Moved: 1.54
---
Thoughts for the week:  One day at a time, right?  This weekend is very important.  We have so much to do here at the Hotel Thompson for our surprise.  It's going to be a blast!
---
This week walked: 10.85
TOTAL 2017 Miles:  426.99
 ❤ small goals turn into big accomplishments ❤