Welcome my friends to our weekly issue of Journey with Friends. This is a time that we come together for support, for encouragement, for fellowship – all with one single goal in mind – to live better. Welcome to our journey to share our goals and our accomplishments and our disappointments and frustrations.
Together we can do this!
---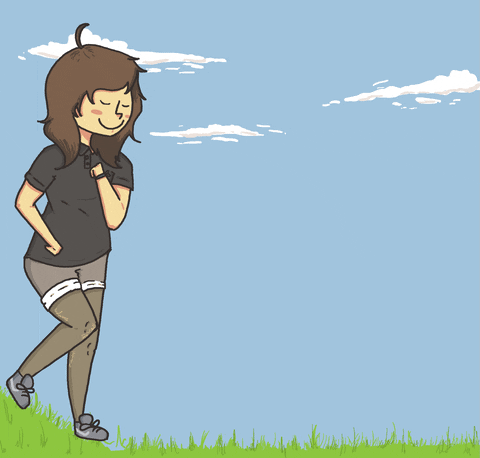 Sunday, August 20, 2017 – Went for a walk today. I know I normally don't but since I didn't move much yesterday, I thought I would get out and breathe for a bit. It really did me good. Breathe. Such an easy word to say but sometimes it's hard to follow through on it. Miles Moved: 1.22
Monday, August 21, 2017 – Got out before the eclipse and did an awesome walk. Then I watched the eclipse from the safety of being behind windows. I could still see the light getting darker outside for a while. It was so cool! So of my friends got great pictures of the eclipse as well. So neat! Of course the rooster next door (that doesn't live next door – rolls eyes) started going off as soon as it started getting darker. That was a hoot for sure. Miles Moved: 2.15
Tuesday, August 22, 2017 – Squeals!! I finally got *the* phone call last night. I am beyond excited! For those that are still in the dark (haha), check out my other blog on that journey. You can see it at https://brjourney2017.wordpress.com/ It is finally going to happen. Surgery date is scheduled November 8, 2017 at 8:30AM. Gotta start picking up some more miles now – YAY!! Miles Moved: 2.92
Wednesday, August 23, 2017 – Hi my name is June and I'm an addict. I like food. No that's wrong. I love food. LOL. What do they say? Admission is the first step. I have to get my plan started and stick to it. The only thing standing in my way of surgery is me. I want to be where *I* want to be by surgery date. The only way is to eat clean. I got this… I think. Miles Moved: 3.09
Thursday, August 24, 2017 – Every step I take… Every breathe I make… LOL. I'm trying not to focus on the surgery. I'm trying to focus on my health, eating clean and taking care of me. I've got this, right? Miles Moved: 2.69
Friday, August 25, 2017 – I can see the light of the weekend. Hallelujah! This weekend calls for rest and relaxation. Maybe catching up some last minute things for our mysterious surprise in September. I'm just saying that's not going to happen without some more footwork. Do I have your attention on that surprise yet? Have I mentioned it's big? Do I need to start giving out some more hints on it? You tell me? Giggles Miles Moved: 1.06
Saturday, August 26, 2017 – Okay planning for said surprise on paper is one thing. Following through on footwork is something completely different. What have I gotten myself into? Miles Moved: 0.95
---
Thoughts for the week: Day by day. Week by week. Month by month. I just have to remember to breathe and take each day one day at a time.
---
This week walked: 14.08
TOTAL 2017 Miles: 416.14
❤ small goals turn into big accomplishments ❤