Welcome my friends to our weekly issue of Journey with Friends. This is a time that we come together for support, for encouragement, for fellowship – all with one single goal in mind – to live better. Welcome to our journey to share our goals and our accomplishments and our disappointments and frustrations.
Together we can do this!
---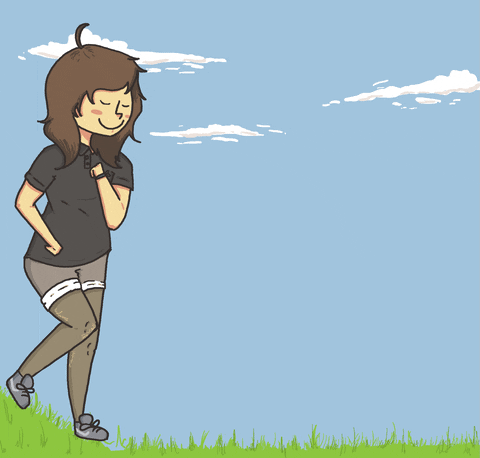 Sunday, August 6, 2017 – Day of rest. No watch wearing. No keeping up my pace. Nothing. Zip. Nada. Rest. Just like God intended.
Monday, August 7, 2017 – Long day at the doctor offices today. I was so ready to get this day here and over with. Went from one doctor office to the next. Joy. Finally got home and had to take a nap just to have some down time to myself. Miles Moved: 1.10
Tuesday, August 8, 2017 – I think waiting for a doctor to call you for anything should be way up there on the list of life's most aggravating moments. Nothing yet. So install of stressing, I took a long walk outside in between showers. I think I can almost feel the seasons changing. My allergies usually fuss up during those times and all day today I haven't been able to get any relief from the running nose, scratchy eyes syndrome. Miles Moved: 2.42
Wednesday, August 9, 2017 – Late in the day after my walk, I couldn't take it anymore. I called the doctors office. They spoke with me for a few minutes and then asked me to give them until Friday for my case to be reviewed. I know I haven't said much to a lot of people about what is going on but when I find out something, I will let everyone know. Miles Moved: 2.12
Thursday, August 10, 2017 – I'm finding here lately that walking has been a special time to kind of forget about everything and just move for a bit. It's been wonderful to relief some stress that way. Even in between some of the rain, if I can't walk outside I've been using my office warehouse as my personal trainer area. But on the other hand, stress has been wonderful in dropping a few pounds this week – go me! Miles Moved: 2.17
Friday, August 11, 2017 – Don't you hate it when doctors say they are going to call and then they don't? I know emergencies come up but still. Aarrgghh. That's okay. I will forget about it for the weekend. Miles Moved: 1.51
Saturday, August 12, 2017 – I ended up going to work for a bit today. That's one way to get your mind off of everything. Monday will be be here before we know it. Miles Moved: 1.32
---
Thoughts for the week: Life is all about goals and bettering yourself. It's not a race and we all cross the finish line at our own pace. The most important thing is to never give up.
---
This week walked: 10.64
TOTAL 2017 Miles: 390.06
❤ small goals turn into big accomplishments ❤