Welcome my friends to our weekly issue of Journey with Friends. This is a time that we come together for support, for encouragement, for fellowship – all with one single goal in mind – to live better. Welcome to our journey to share our goals and our accomplishments and our disappointments and frustrations.
Together we can do this!
---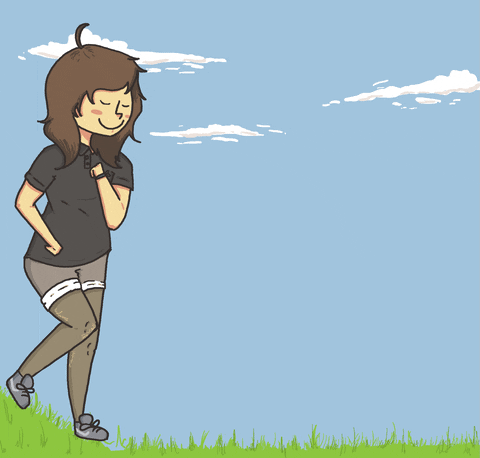 Sunday, July 30, 2017 – You know Sunday should be a day of rest. I think from here on out Sunday will be that for me. I'm not going to wear my i-Watch this day. I'm going to be nice to me and rest like I should. This is a pattern I need to add to my schedule every week. Remember these are changes for a lifetime, not just for here/now.
Monday, July 31, 2017 – The humidity is so wonderful here today in the south. Sounds weird huh? Usually it is like 80-90% and walking outside in the heat will make you go bananas. Today though, the humidity was only 40%. With that and the temps being in the mid 80's, it was like heaven outside. What an awesome walk and way to start the week. Miles Moved: 2.50
Tuesday, August 1, 2017 – Day by day. That's how to do this. Day by day. Step by step. Not sweating the future. One foot in front of the other. I'm trying not to stress about the other things in my life. Sometimes that's easier said than done, right? Miles Moved: 2.62
Wednesday, August 2, 2017 – I really hate the fact that once a month women crave things beyond their control. Like sweets. I can look at something sweet and my butt gets wider. My hub on the other hand seems to have no problem with eating because of monthly cravings. Unfair Mother Nature. You are a witch. Miles Moved: 2.02
Thursday, August 3, 2017 – My walk was great today. I need to keep focusing on walking away the stress and the things I can't change that are out of my hands. Miles Moved: 1.75
Friday, August 4, 2017 – Come to me beautiful weekend and lie to me about how much we are going to get done – LOL. I plan on getting lots of rest and relaxation. Miles Moved: 2.20
Saturday, August 5, 2017 – Errand day. Don't you just love looking forward to the weekend only to try to run all of your errands in one day so you can at least have one day to rest? Now that's a mouthful huh? Miles Moved: 0.90
---
Thoughts for the week: Sometimes the best medicine to take for stress is not a pillow. Sometimes it requires something physical. I think the more I stress lately, the easier it is to toss the sneakers on and hit some trails for walking. That seems to be the best thing to relief any pent up aggravations of stress. One day at a time my friends.
---
This week walked: 11.99
TOTAL 2017 Miles: 379.42
❤ small goals turn into big accomplishments ❤