Welcome my friends to our weekly issue of Journey with Friends. This is a time that we come together for support, for encouragement, for fellowship – all with one single goal in mind – to live better. Welcome to our journey to share our goals and our accomplishments and our disappointments and frustrations.
Together we can do this!
---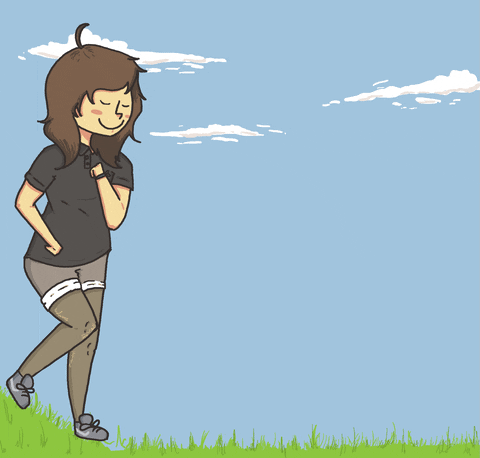 Sunday, July 23, 2017 – Didn't do too much today. Next week is going to be a busy week. Lots of doctor appointments. So excited. Really, stop me now. LOL – really that was sarcasm. Miles Moved: 1.24
Monday, July 24, 2017 – The stress levels are strong this week. Did several small walks throughout the day to try to keep my stress levels down. Went and saw the vampires at the doctor's office and had my bloodwork done. Don't you just love a tech who can get the vein on the first shot? I know I do! Mine this morning was awesome. She didn't play games and I was in and out within 30 minutes. Miles Moved: 2.66
Tuesday, July 25, 2017 – Walking is definitely my friend this week. This stress is causing my neck to hurt so badly. I will not let the added stress slow me down. Nope. I will not! Miles Moved: 2.48
Wednesday, July 26, 2017 – So my sister stated today that she wants to do a marathon run/walk in every state by the time she is 50. OMG – she is so good! I think she needs to go for it. Heck, who knows I might actually do one with her in this neck of the woods. Are you up now from passing out on the floor from me saying that? It could happen. One never knows what I will do. My sister has influencing me in so many ways with this new lifestyle. I really look to her for guidance and encouragement. I think everyone should have a sister like her in your life ❤ Miles Moved: 2.49
Thursday, July 27, 2017 – I went in for some tests today at the doctor's office. It was planned, something in/out kind of thing. My life is never that simple – LOL. One 'simple' thing led to another test and then to a meeting face to face with a radiologist doctor. Rolls eyes. I was so glad to be back at work and who says that, right? Miles Moved: 2.61
Friday, July 28, 2017 – Yes!! Thank goodness for Fridays. If ever a weekend was desired, it was this weekend. I'm planning on rest, relaxation and snuggled. Bring it! Miles Moved: 2.26
Saturday, July 29, 2017 – Come at me Saturday. I'm so ready. Bring on the snuggles. Miles Moved: 0.69
---
Thoughts for the week: Baby steps and remember to breathe. Those have definitely been my words to live by this week. When times get tough and stressful, take a walk. I'm trying my best to walk away that old ugly Mr. Stress. I don't think giving up is even in my vocabulary anymore – which is an awesome thing! As you can tell from this week, I've had lots of stress and doctor appointments. I really don't want to elaborate at this point in any details except to say pray for me. Life goes on. Thanks my friends.
---
This week walked: 14.43
TOTAL 2017 Miles: 367.43
❤ small goals turn into big accomplishments ❤