Welcome my friends to our weekly issue of Journey with Friends. This is a time that we come together for support, for encouragement, for fellowship – all with one single goal in mind – to live better. Welcome to our journey to share our goals and our accomplishments and our disappointments and frustrations.
Together we can do this!
---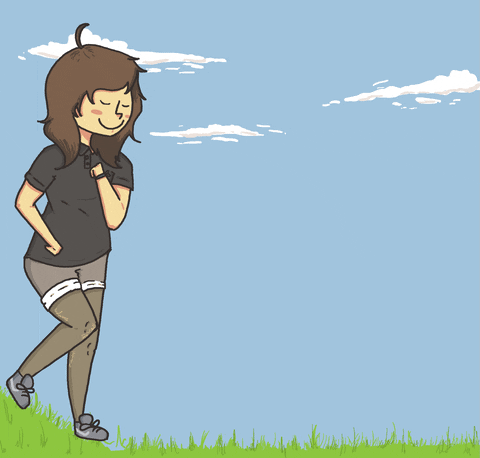 Sunday, July 16, 2017 – Day of rest. We did absolutely nothing this day. We rested. We slept. We watched television. We took our medicines and played nice. We spent time between the sofa in the room and taking naps in the bedroom. I think this really paid off.
Monday, July 17, 2017 – I'm feeling so much better today. I think we may live! I think I only had a coughing fit one time today. That is a great improvement for sure! I broke my walk into two walks today in/around the office. I didn't do the walk outside. The humidity is still horrible and we had showers on/off all day. Miles Moved: 2.52
Tuesday, July 18, 2017 – Finally I'm feeling like human again – it's a miracle! LOL. Feeling better physically and then what hits me? A toothache. Whoever could think that something so small as a tooth could cause so much havoc and bring you to your knees? I can not win lately – shaking my head. I'll just see if I can walk away some of this pain. I think by having RA, I'm used to having some type of pain every day. But I think I've had my share lately. Miles Moved: 2.71
Wednesday, July 19, 2017 – When life gives you lemons, find a friend with Vodka is what I say. I'm just going to keep walking. My body is going to have to do more pain than this to keep me down. Here that Karma? Find another friend. Must keep swimming! Miles Moved: 2.09
Thursday, July 20, 2017 – Today there were lots of doctor appointments – walking not so much. It seemed like one continuous test after another. Give me a break is what I said by the end of the day. I was ready to close my eyes and sleep off everything. (More about tests/results next month when everything comes back – just pray for me.) Miles Moved: 0.60
Friday, July 21, 2017 – Must get lots of things done at work. It seems if you turn your back to the ocean, the ways seem to try to overcome you. Not going to happen. I am the queen of paperwork. I will survive! Miles Moved: 2.37
Saturday, July 22, 2017 – Spa Day I don't think I've ever needed you as much as today. Come to me sweet Chow and take care of me like you always do ❤ Miles Moved: 2.51
---
Thoughts for the week: I find that when life keeps throwing things at you, the best thing to do is be kind to you. I live with constant pain. It's not a matter if, "Are you in pain today". The more adequate question is, "How bad is the pain today?" I think living like this rises my threshold of daily obstacles that gets thrown at me constantly. Never underestimate what you are capable of handling. You would definitely be surprised ❤
---
This week walked: 13.80
TOTAL 2017 Miles: 353.00
❤ small goals turn into big accomplishments ❤