Welcome my friends to our weekly issue of Journey with Friends. This is a time that we come together for support, for encouragement, for fellowship – all with one single goal in mind – to live better. Welcome to our journey to share our goals and our accomplishments and our disappointments and frustrations.
Together we can do this!
---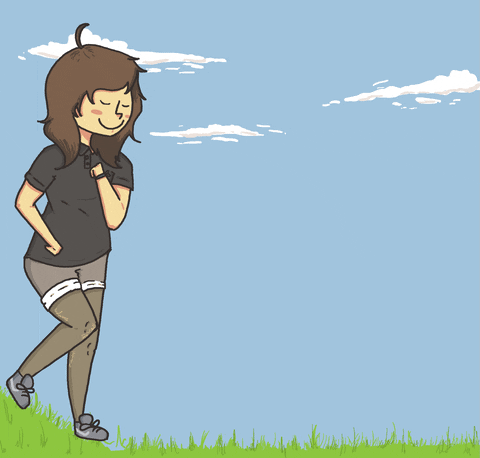 Sunday, June 18, 2017 – Today's plan – get this awful cold out and get rid of this migraine. Of course somewhere in there involves cleaning the house and doing laundry. A woman's job is never done, right? Miles Moved: 2.02
Monday, June 19, 2017 – Okay so it's 12 weeks until "D" day – you know the revealing of the mystery. So game plan tragedy. That's 12 more weeks of hard walking, no sugars/sweets/sodas. I need to step it up a notch and kick some ass. Today started out well 🙂 Miles Moved: 4.67
Tuesday, June 20, 2017 – Yesterday was a great start for my 12 week plan of taking over the world. Okay maybe not taking over the world but doing something for myself on this journey – snickers. I'm not walking as much as I did yesterday but I will still be kicking it today. The last couple of mornings it has been rainy outside so it's not hot-hot but it's humidity hot. I guess you can't win either way huh? Miles Moved: 3.68
Wednesday, June 21, 2017 – I can really tell this week with stepping it up on my walking (no pun intended-LOL) that my body is feeling it. My thighs and butt are really getting some great workouts. I'm doing my main exercise/workout in the morning before work. Then throughout the day, I do spot walks from anywhere between 5-15 minutes at a time. You know to stretch my legs and to give myself a break from sitting at my desk. It seems to be working. Miles Moved: 3.92
Thursday, June 22, 2017 – Sighs. It's raining today. Big time here in the south. I think we are going some of the effects of Hurricane Cindy. It's been so bad this week with the rains that I believe I need to wear my floaties to work… just in case I get caught outside in the rain. I didn't walk outside today for obvious reasons but I think I moved pretty good inside. Miles Moved: 2.37
Friday, June 23, 2017 – I wore my "I can't adult today" t-shirt. That tells you everything I'm feeling today – LOL. I need the weekend, some rest and relaxation. Maybe some wine. Wine fixes everything – LOL 🙂 Miles Moved: 2.18
Saturday, June 24, 2017 – I've earned it this week. Today I'm walking my 30 minutes but I'm not pushing it. I'm doing a small walk and then me and the hub are heading to the spa. It's time for us to get some pampering – my nails need it desperately, a little chair massage and relaxation. Bring it! Miles Moved: 1.21
---
Thoughts for the week: Make a goal and shoot for it. For me that's working. Every week I make a challenge for myself. That gives me something to look forward to with the week. Sometimes it might be small and sometimes it might be something big – like this week. I've 'trained' my body for six months now in walking. I was determined to hit 10,000 steps in one day. And it's a juggle. You have work. You have home. You have to take care of the kids/cooking, etc. It really doesn't leave much time to walk 10,000 steps in one day. I've been close before but this week I hit it on the nail!
So I hit it. Is 10,000 steps over now? Of course not. Now I challenge myself to do it again. Remember small goals turn into big accomplishments. ❤
---
This week walked: 20.05
TOTAL 2017 Miles: 313.79