Welcome my friends to our weekly issue of Journey with Friends. This is a time that we come together for support, for encouragement, for fellowship – all with one single goal in mind – to live better. Welcome to our journey to share our goals and our accomplishments and our disappointments and frustrations.
Together we can do this!
---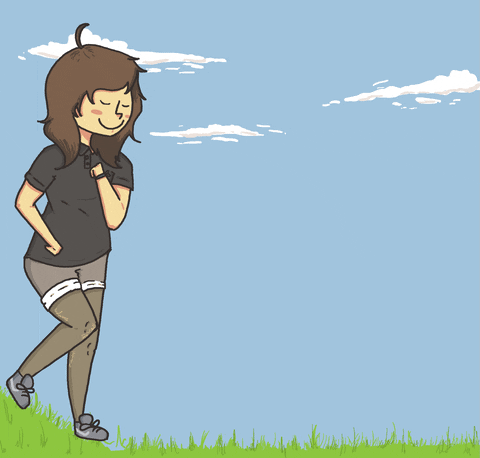 Sunday, June 11, 2017 – Another day of running around until late at night. One of these weekends, I have got to slow down and just get some rest… yeah right. I think it should be three day weekends and four day work weeks. I like the sound of that. What about you? Miles Moved: 1.65
Monday, June 12, 2017 – I'm stepping it up a notch for the next 12 weeks. I'm changing my walk routine for the early morning hours so that it might be a little cooler outside on the hills. My next goal is to hit 10,000 steps in one day. I've gotten as close as 8,000 steps but never 10,000. I'm going to get it though in the next 12 weeks – you just watch and see! Miles Moved: 3.19
Tuesday, June 13, 2017 – It's going to happen. I'm telling you – 10,000 steps will be mine – LOL. Yesterday I did almost 7,200 steps. Shaking my head. It's a personal challenge now. And you do know me. I'm always up for a challenge and I will get it. Miles Moved: 2.79
Wednesday, June 14, 2017 – Thank goodness I'm walking in the mornings and bringing a change of clothes. I really feel like I'm stepping it up this week and boy does my body feel it! But, never fear it's a good feeling 🙂 Miles Moved: 2.94
Thursday, June 15, 2017 – And there you go – hello Summer Cold. aarrgghh – I don't have time for you germs. Please go elsewhere. Heck, I can even give you some forwarding names just not me okay. Not doing a huge walk today but I will definitely will be doing some walk during the day for sure. Miles Moved: 1.99
Friday, June 16, 2017 – And there it is. A summer cold with a migraine hanging on the horizon. Yay. Awesome. Great news. I'm so excited – NOT! I'm being nice to me today and this weekend. I will be filling those Apple i-Watch rings but I will not be running any marathons. Miles Moved: 2.40
Saturday, June 17, 2017 – I tried to be nice to me today with this cold. I think I'm feeling better. I hope anyway. Tomorrow starts another week. I will do housework and errands tomorrow. Miles Moved: 1.31
---
Thoughts for the week: Kicked it up a notch this week by changing my walking. Still these scales are being stubborn and sticking to the same number. See normally, I would be frustrated and give up at this point – heck I would have given up weeks ago with the scales not moving if I'm being truthful. But this is not a quick weight loss. This is a journey in getting healthier. I look in the mirror and see a different body than I did six months ago. I look leaner. Heck, I'm still overweight but my doctor recently told me some information that really sticks to me. Healthy is healthy. It doesn't mean healthy is skinny. There are skinny peeps that are not healthy. There are some bigger peeps that are healthy and vice versa. It's about how you feel about your healthy. I feel pretty good at this state. I'm never going to be skinny. I've accepted that years ago. I would like to be smaller and I have a size in mind. It may not be what others think of but it's my happy and healthy.
---
This week walked: 16.27
TOTAL 2017 Miles: 293.74