Welcome my friends to our weekly issue of Journey with Friends.  This is a time that we come together for support, for encouragement, for fellowship – all with one single goal in mind – to live better.  Welcome to our journey to share our goals and our accomplishments and our disappointments and frustrations.
Together we can do this!
---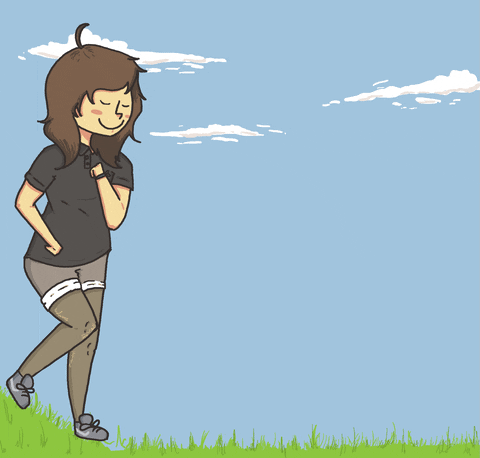 Sunday, May 28, 2017 –  Crappers!  It finally happened.  I had 27 perfect days on my Apple i-Watch.  My rings were full of exercise, move and standing… every single day.  Until today.  Lowers my head.  I failed 2 hours on my stand.  Out of the entire month, if this is all I didn't make, I'm good with it!  🙂  Miles Moved: 1.39
Monday, May 29, 2017 – From walking every day now, I don't have to look forward to my Monday's anymore to walk.  Funny huh?  Now walking every day is an every day event.  I never thought I would make that change.  It's awesome for sure.  Miles Moved: 1.86
Tuesday, May 30, 2017 –  It is getting way too hot outside.  Oh my gosh.  By the time I get back in, I'm soaking wet these days.  That's definitely one of the downfalls from living here in the south – the humidity and heat will swelter you for sure!  Miles Moved: 2.48
Wednesday, May 31, 2017 –  It's always a little hectic in my life the end of the month and at the beginning of the month.  I have to close out one month completely to reopen the next at work.  It involves lots of numbers – lots of digits – lots of calculations.  It keeps me busy and walking helps keep the stress off of my shoulders.  Miles Moved: 2.36
Thursday, June 1, 2017 –  I have to admit that I'm a little stressed right at this point.  I have things going on at work and things going on with our surprise in September.  I'm a little flustered at the moment.  I  have to keep reminding myself to breathe and that everything will fall into place.  And you know what.  It will.   Miles Moved: 2.20
Friday, June 2, 2017 –  I ordered some new glasses a couple of weeks ago.  They came in this week and I've been wearing them a couple of days now.  I have to admit – I love these new specs!  I *hated* my old glasses.  Everything was so dark but with these they are awesome.  Everything is so well lit.  I absolutely dig them!  Miles Moved: 2.28
Saturday, June 3, 2017 –  Houdini off to the spa, mom/dad off for some shopping, pick up Houdini and then off to work for a couple of hours.  A family that works together, stays together – giggles.  Miles Moved: 1.70
---
Thoughts for the week:  As you can see above, all but for 2 hours of stand time on the 28th of May, I had a *perfect* month.  Go me!! ❤  Now, I'm shooting for a perfect June.  I never thought I would be doing this in my life.  Me – exercise = no way.  That used to be my calculation – LOL.  Nowadays, it's where can I fit in some walk time – some me time to think about life.  It's definitely been a bonus for sure.  And no, the scale hasn't moved but you know what.  I'm good with that.  I feel healthier in my choices.  I feel healthier in my exercises.  I could do more I'm sure.  But for now, I'm feeling great!
---
This week walked: 14.27
TOTAL 2017 Miles:  263.91