Welcome my friends to our weekly issue of Journey with Friends. This is a time that we come together for support, for encouragement, for fellowship – all with one single goal in mind – to live better. Welcome to our journey to share our goals and our accomplishments and our disappointments and frustrations.
Together we can do this!
---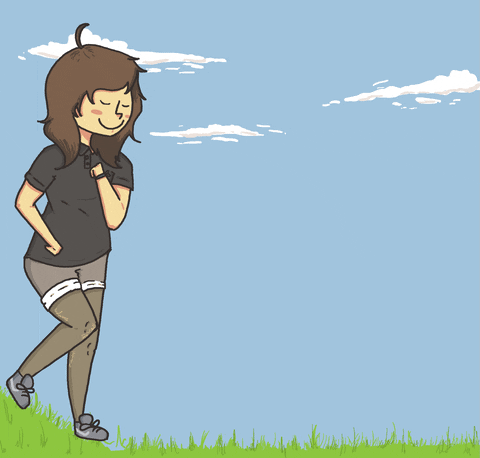 Sunday, April 16, 2017 – It's been a tough past couple of weeks my friends. I'll be honest in saying that I've been totally overwhelmed with getting my car straightened out and getting my body back to where it was before this awful ordeal. I have an appointment next Wednesday to get the car looked at one more time to see if they can finally get it fixed. And hopefully my body is at the point now that it will let me walk without feeling constant pain. Miles Moved: 0.44
Monday, April 17, 2017 – I'm starting it off slow but today was the first time I have walked for exercise in 12 days – it felt like a lifetime! I took it really slow and could feel towards the end of my 30 minutes that it was beginning to be a bit too much. I can honestly say that I've missed walking. I just feel so much better moving. Miles Moved: 2.53
Tuesday, April 18, 2017 – What makes it worth walking? Getting high five's from perfect strangers who have been watching you walk for months now – LOL. I was walking today and the offices across from us had a couple of guys outside. They came up to me and said they had been missing me and was glad to see I was back. Then they all gave me high fives. Now, they didn't slow me down one bit. They walked and talked with me! How fabulous was that? Miles Moved: 2.46
Wednesday, April 19, 2017 – The weather was perfect today – 70 degrees. Awesome – felt like walking near the beach since the rains are still in our area. What makes great upbeat walking? Upbeat music. I have 16 songs on my iPhone titled 'workout'. When I walk, I hit the shuffle button that way every day is different. Out of the 16 songs, there are only TWO slow songs. When they come on, I can take my walk down a notch. But when the upbeat songs are playing, I'm hauling it on my path that I've created around my office building. Miles Moved: 2.29
Thursday, April 20, 2017 – It's getting hot here in the south this week. By the time I get done walking, I'm a puddle. Definitely I will have to start bringing my gym bag to work next week. Miles Moved: 2.48
Friday, April 21, 2017 – Did extra time today on my walk. I'm definitely feeling so much better. I would probably say close to 100%. YAY! Thanks ya'll so much for your kind thoughts during this awful time ❤ Miles Moved: 2.59
Saturday, April 22, 2017 – Today is Earth Day. I must get outside and enjoy Mother Nature today. And for working out today, I earned a cool badge on my exercise app on my i-watch/i-phone. Cool beans. It's the little things that make me happy 🙂 Miles Moved: 2.54
---
Thoughts for the week: After the two weeks I've had with trying to recuperate, I needed some motivation. So I did some picture comparisons. I think that's good – especially for times like now where you need to see where you are coming from. It's not a race to see who gets there the fastest. It's about getting more fit for life. That took me so long to figure out. I took it easy for the two weeks after the accident. I was beat up – purple, blue, swollen and bruised. For those two weeks, it seemed like my aches ached. I ache every day because of my RA so it's nothing new for me to hurt. But those two weeks, I literally felt like I had been hit by a car… well I was hit by a car – LOL. Finally getting back to walking, it was like coming home this week. Slowly my body is adjusting. There is still some tightness in my sternum area but the swelling is finally going down. I can breathe now without feeling like an elephant is doing a tap down on my chest. So the bottom line – I'm back my friends. I wanted to share this picture with you. I still have a LONG ways to go but hey I'm here for the rest of my life ❤ Thanks for listening and your support sweet friends. HUGS TO YOU ALL!
---
This week walked: 15.33
TOTAL 2017 Miles: 164.52