Welcome my friends to our weekly issue of Journey with Friends.  This is a time that we come together for support, for encouragement, for fellowship – all with one single goal in mind – to live better.  Welcome to our journey to share our goals and our accomplishments and our disappointments and frustrations.
Together we can do this!
---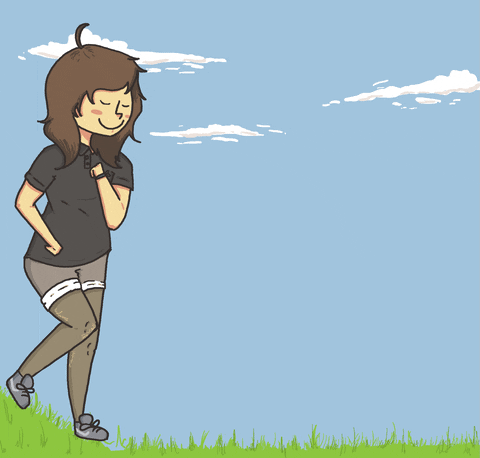 Sunday, March 26, 2017 –  I still say they need to incorporate cleaning house/washing clothes with this activity on the i-Watch.  LOL – I'm sure I get the 'move' points but still cleaning is exercise!  Reaching up, under the beds, cleaning out potty trays, bending up/down for laundry and making beds.  Oh my goodness – making a king sized bed should be in the Olympics.  I tried to get everything done so I could get some 'me' time this evening. Me time is important to all of us.  A happy mommy is a happy home.  Miles Moved: 1.92
Monday, March 27, 2017 –  With all of the cleaning I did yesterday, I'm a little sore.  And I think my hip is trying to have a flare up.  I really don't have time for this pain.  Some peeps have asked me if walking has helped my rheumatoid arthritis. With RA, it's not a matter of are you in pain.  It's more like how bad is the pain today.  The walking has helped some/hurt some.  I try not to push myself too much but at times I know when I have.  I have several different walking routes I've created for myself at work.  Slow, Medium and Burn.  I take whichever one my body feels that day.  Miles Moved: 3.31
Tuesday, March 28, 2017 –  Today's walk was awesome.  It was overcast outside (we had bad rains last night), the humidity wasn't that bad and there was a slight wind like you would have at the beach.  It was awesome.  Unlike yesterday where it was just hot.  I do hope my workout clothes come today in the mail.  I really need to start changing for my walks.  I'm sweating too much…. then again maybe that's not sweat.  Maybe that's just my fat crying and saying goodbye?  🙂 Miles Moved:  2.37
Wednesday, March 29, 2017 –   I can not find the stamina this week.  I'm like dragging my butt every day to get up and go.  I don't think I'm coming down with anything.  I think I'm looking forward to summer knowing that after summer September will be here – and I can't wait for that adventure.  But I walked today.  Today is hill day.  Shaking my head.  I do hate those hills but my butt/legs love them.  So hill day.  In the end, I did hills SEVEN times in a thirty minute walk.  I hurt but it's a good hurt and not a hurt from RA.  I can tell the difference by now – LOL.  Miles Moved: 2.30
Thursday, March 30, 2017 –  I did double time today.  Me and the hub unit had a special dinner planned tonight.  Knowing I'm going to indulge a bit, I worked twice as hard on my walk.  I guess that's the thinking of a person who is changing their mindset huh?  I've turned into one of those peeps – hilarious.  Miles Moved: 2.73
Friday, March 31, 2017 –   I can *not* begin to tell you how much I did not want to walk today.  The pollen count here in these parts is over 3,500 – we were all lined up this morning at the Hotel Thompson to take our allergy meds.  Although I didn't want to, I did my walk.  And I'm glad.  Some peeps stopped me that are on my route and asked me how much weight I've lost – they could tell.  They encourage me to keep it up.  They were so very nice.  See, if I didn't walk, I wouldn't have gotten that compliment.  Thank you Karma Gods.  Miles Moved: 3.09
Saturday, April 1, 2017 –  Errands and work today.  How much fun can you have?  Miles Moved: 1.62
---
Thoughts for the week:  Goals. In talking with my sister, she shoots to move 12 miles a week.  I was over achieving and trying to do 15.  That 3 miles doesn't seem like a big difference but it is.  Therefore, I'm re-evaluating and going with a goal of 12 miles a week.  Remember, this is something that we have to learn to do for the rest of our lives.  I can live with that.  Goals should be something that we can achieve but not so easy that we can snap our fingers and they are done.  12 miles a week is good.  Just think – that could be 624.0 miles for the year.  Not that my inner math geek is coming out or anything.  Shaking head.  Nope.  It sure isn't.  Giggles.
---
This week walked: 17.34
TOTAL 2017 Miles:  131.98
---
Weight Loss:  -20.00 pounds (80 more to go!)