Welcome my friends to our weekly issue of Journey with Friends.  This is a time that we come together for support, for encouragement, for fellowship – all with one single goal in mind – to live better.  Welcome to our journey to share our goals and our accomplishments and our disappointments and frustrations.
Together we can do this!
---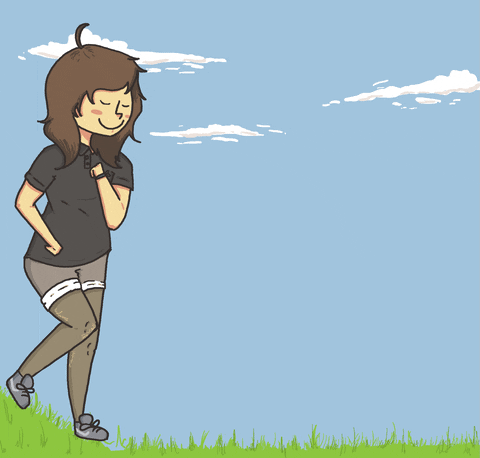 March 5, 2017 –   A day of rest.. until you add in grocery shopping at the market.  How much fun can one person have – LOL?  But the groceries are bought, put up and it's time to rest in the afternoon.  All to get ready for tomorrow.  Where did the weekend go?  Miles Moved: 1.80
March 6, 2017 –  Didn't get my walk in this morning.  I went to the post office and stood in line for what seemed like forever!  So I had to postpone my morning walk to the afternoon.  It was a bit warmer outside but the wind was fabulous.  It was almost like the wind you would feel off of the water near the beach.  We have a huge storm brewing in our way sometime tomorrow.  Must get these walks in outside before the rain!  Miles Moved: 2.60
March 7, 2017 –  Got my morning walk in – YES!  For my daily walks during the week, I walk around our building complex at work.  I  have several different paths I have figured out for thirty minutes – that's how long I walk.  The paths are 'marked'.  They are just something I have walked in different areas around the building and one complex over.  It depends on how I'm feeling that day as to what "path" I walk. I put my ear buds in, crank the music and walk whichever path I decide.  The different paths keep it new and the music keeps me update.  Whatever works huh?  Miles Moved: 2.57
March 8, 2017 –  I have to share this my friends. Both of my hips were hurting today – like something wicked more than the normal.  So I decided to go for my walk.  A few minutes into my walk, they stopped hurted.  What?!  Tell me that my body has not gotten adjusted to walking and now craves it?  LOL – the thought huh?  Miles Moved: 2.44
March 9, 2017 –  The entire time I walked today I repeated to myself, "I so don't want to do this.  I so don't want to do this."  Isn't that funny?  But I kept on walking – one foot in front of the other determined that I *was* going to do this.  And here's a little bit of something for you.  There is a hill where I walk.  It's not totally bad but it does have some elevation to it.  I walk it 2-4 times per walk.  Now I hate that hill.  There's no other words for it.  It's elevated and I get hot and sweaty walking it.  However, as much as I hate it personally, my butt loves it.  Giggles – that's something to think about huh?  Miles Moved: 2.44
March 10, 2017 –   Now that is too funny.  I was called to a co-workers office in the afternoon.  She advised me to look out her window.  What did I see?  I think I've started something.  There were two other people outside who have started walking.  Ha!  Im bringing healthy back.  I don't think those two people knew each other but isn't that great?  Miles Moved: 2.28
March 11, 2017 –   Errands.  I really need a weekend and a day of rest. Miles Moved: 1.57
---
Thoughts for the week:  Persistence.  I think I've lived by the word lately.  And also the phrase never give up, never surrender.  The scale is not moving but my clothes are fitting differently.  Even my shoes are fitting differently.  I must not give up.  
---
This week walked: 15.70
TOTAL 2017 Miles: 128.81
---
Weight Loss:  -12.00 pounds (88 more to go!)