Welcome my friends to our weekly issue of Journey with Friends.  This is a time that we come together for support, for encouragement, for fellowship – all with one single goal in mind – to live better.  Welcome to our journey to share our goals and our accomplishments and our disappointments and frustrations.
Together we can do this!
---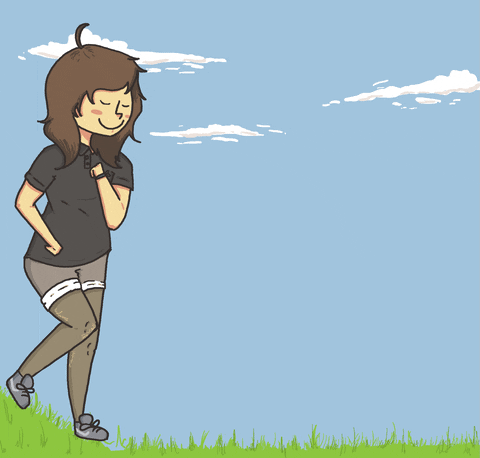 February 19, 2017 –  Today was a test.  A test of strength and dedication.  Yesterday we took mom out for her birthday.  I did amazingly good with my choices of food.  No problems there and I even got a little walk in with some errands we did afterwards.  Do you remember the dilemma we had last month with the refrigerator?  Well guess what went out today?  The washing machine decided it was done and called it turned in it's resignation.  Shaking my head.  Of course it would do that when it was full of water and dirty clothes.  So after getting out all of the dirty clothes, wringing them and taking them to my moms to do, we had to go shopping for a new washer.  And while we were at it, get a new dryer.  Why the dryer?  Because the dryer is pushing 30 plus years and I know it will probably decide to quit next month.  That's the way it works, right?  So I was tested this date fully.  And by the time all was said and done, I was craving a real Coke like something you wouldn't believe.  I want to say thank you now to all the peeps who are on my Facebook page that helped me out in my time of need and talked me down.  You are the best ❤  I did not get a Coke.  I did not drink any sodas.  I drunk three glasses of water and called it that.  So, I'm still no soda's since December which is a miracle.  Miles Moved: 1.28
February 20, 2017 –  Before I started changing my lifestyle, I tried on a pair of Levi's that I used to wear.  Don't we all do that?  I could barely get them over my bum and don't even think about buttoning them.  One edge was far east and the other far west and they were never to meet again.  This morning, I tried them on again to test the waters.  Over my legs, over my butt with ease.  Shocker!  And the button side and whole side almost touched.  You can pass out now – I almost did.  Eight weeks and I can *almost* button them.  Now that is a feeling that makes you continue this path.  Miles Moved: 2.62
February 21, 2017 –  Do you ever have days that you feel short?  I'm 5'8″ and most of the time, I walk talk and feel tall.  But there are days when I walk that I feel so short like the ground is so close to my face.  Isn't that funny?  I woke up this morning to a very high pollen count.  Pollen is so early here in the south!  Usually we don't get pollen until next month.  My nose and my eyes were having a race to see who wanted to misbehave the most this morning.  I went for my walk and I think I dryed everything out.  At least I can breathe now for a while.  Miles Moved: 2.60
February 22, 2017 –  I had to get my walk in today.  I have a funny feeling that I will not get much exercise the next couple of days with everything that we need to get done. But today's walk was good. Thank goodness for that. Miles Moved: 2.92
February 23, 2017 –  Yep I was right.  Today was a circus for sure. I do not recommend appointments for the accountant, lawyer, post office and nails all in one day.  And, I may not have walked per say but I did enough bending up and down cleaning out the laundry room in preparation for our new washer/dryer installation scheduled for tomorrow. Miles Moved: 1.32
February 24, 2017 –  I hate waiting for any delivery. There I said it. I waited all day for the delivery of our washer/dryer who didn't get here until after 5:30pm. Then, the wrong cord was ordered for the dryer. They have to come back out tomorrow. Lucky me. And again I didn't get to walk but while waiting for the delivery guy I cleaned the house all day.  Miles Moved: 1.62
February 25, 2017 –  Again another entirely day of waiting. The delivery got here finally after 6:00pm to change the cord. The guy was here for less than ten minutes. What a pain in the butt!  Miles Moved: I didn't wear my I-watch today.  I was cleaning and didn't want to hit it or get it wet
---
Thoughts for the week:  Persistence.  That's a really hard word to come to terms with at times.  We all want instant gratification.  Trust me.  I'm no difference.  It's taking me eight weeks to see physical changes and that is persistence.  So far technically, I've only lost 12 pounds (our next weigh in is scheduled 03/04/2017).  But everyday I feel changes and shifts in my body.  It's happening and I have to keep working towards my goal.  That's when we have to keep telling ourselves, "Keep going.  Don't stop."  Just when you think you can't, you see or feel something different.  This is a blurry picture but you can see the difference.  See how lose the pants are?  Finally!  Something you can see that makes you feel like persistence is a good thing.
---
This week walked: 12.36
TOTAL 2017 Miles:  99.39
---
January Weight Loss:  -12.00 pounds (88 more to go!)